EIN Presswire | Newsmatics
Diversity-Driven Innovation: Woman-Led, Minority-Owned Collective Is Empowering Brands To Embrace Inclusive Marketing
News provided by
EIN Presswire
Nov 20, 2023, 7:30 AM ET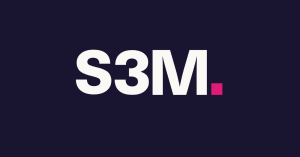 Season Three Media Is Using DEIB Integration To Drive Businesses Progressively Forward
CLEVELAND, OHIO, USA, November 20, 2023 /
EINPresswire.com
/ -- Woman-led, minority-owned marketing collective and media company,
Season Three Media
, is disrupting how local and world-class brands execute marketing, cultivating a fresh ethos that profoundly values diversity, equitable inclusion, and a culture of belonging to drive growth and impact.
This new venture and DEIB-charged initiative co-founded by
Christina Kay
and
Troy Sandidge
hopes to empower brands and organizations to embrace a better way to perform in the workplace, run marketing campaigns, host events, and conduct business that puts equality and inclusion at the forefront.
"Diversity drives revenue, inclusivity is the secret to innovation, and community is the heart and soul to cultivate business," says Co-founder and CMO/COO Troy Sandidge, "It's the now. It's the future. It's the way to move forward doing business, building brands, and putting on unforgettable events and experiences. In today's world, business profitability will not be as poignant without inclusivity reverberating with resounding urgency."
S3M co-founders are not new to driving results as they bring over 30 years of combined experience in various business verticals such as B2B, SaaS, Tech, and Startups, having launched over 2,500 marketing campaigns while generating $300 million in revenue for brands worldwide collectively. They most recently co-hosted INBOUND 2023, an annual event by HubSpot that unites thought leaders from over 161 countries across the fields of marketing, sales, customer success, and revenue operations to network, learn, and grow with a diverse and inclusive community.
Having had to navigate barriers and challenges throughout their own careers, Christina and Troy identified brands needed to be raised to a higher standard spotlighting women in tech, minorities in business, and considering all communities represented when creating and launching new marketing initiatives.
As the creator economy is soaring in this new era of social media and the demand for more inclusive businesses rising, greater DEIB integration is no longer a luxury but a standard that Season Three Media (S3M) injects into its strategic MarTech, RevOps, and GTM consulting for businesses as well as UGC and experiential marketing for event organizers.
"Our commitment to diversity and inclusion is not a checkbox but a strategic advantage. True growth requires authenticity and systems that serve everyone," Christina Kay, Co-founder and CEO says.
The term 'season three' is an emblem of transformation, a moment when athletes break through plateaus, refine their craft, and ascend to new heights of performance. It's a season of grit, determination, and the unwavering pursuit of excellence. Season Three Media, inspired by and channeling that same athletic spirit, serves as their clients' conduit and guide to achieving their own season three in business, helping them craft transformative experiences that can propel their brand into the limelight.
"We know that business is not a linear journey. But we believe with the right guidance, technology, strategy, and support, every business can reach its own season three - a time of breakthrough, growth, and success." Christina Kay, Co-founder and CEO says. "That's where we come in. We're not just about marketing campaigns or managing operations; we're about crafting experiences that drive growth and revenue. We'll help you develop a deeper understanding of your brand, your audience, and your business goals. We believe that a diverse and inclusive workplace is essential for creativity, innovation, and growth."
With offices in Cleveland, Chicago, and Indianapolis, S3M is committed to creating inclusive experiences for all. They are not afraid to push boundaries, ask uncomfortable questions, and challenge the status quo of how marketing should be done as they believe that is where the real growth happens.
S3M's four zones of diversity-led impact – experience, empowerment, entertainment, and education – derive from being curious, creative, compassionate, and confident in presenting DEIB as a strategic advantage to embrace.
"Diverse, equitable, and inclusive organizations will be more likely to capture new markets, outperform on profitability, experience more effective marketing, and see higher revenue based on innovation. The cost for not embracing DEIB is too high and inclusivity is just smart business." Troy Sandidge declares.
About Season Three Media
Season Three Media transforms world-class brands at the intersection of innovation and inclusion helping purpose-driven brands harness the power of diversity-led growth experience and strategic creative consulting to elevate their brand, increase revenue, and impact their community.
Christina Kay
Season Three Media
+1 216-617-4560
christina@seasonthreemedia.com
NOTE: This content is not written by or endorsed by "WVNY/WFFF", its advertisers, or Nexstar Media Inc.
For inquiries or corrections to Press Releases, please reach out to EIN Presswire.