EIN Presswire | Newsmatics
maaterra Shares Five Elegant Ways to Gift Sustainably This Holiday Season
News provided by
EIN Presswire
Nov 21, 2023, 10:35 AM ET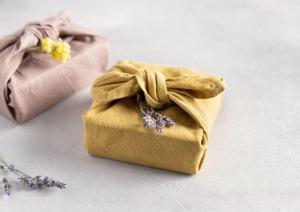 Gift sustainably by embracing reusable eco-chic materials like organic cotton, linen, or silk.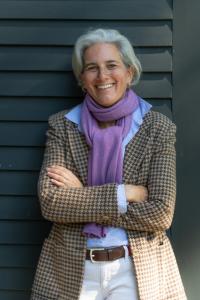 Heidi Worcester, founder & partner of maaterra
maaterra Founder Heidi Worcester discusses how to embrace the art of sustainable gifting, benefiting others and the planet.
Sustainable gifting is a practice that marries sophistication with conscious choices."
— Heidi Worcester
LYME, CT, USA, November 21, 2023 /EINPresswire.com/ -- In a world brimming with material excess, the art of giving sustainably is paramount, especially during the holidays. While the allure of extravagant presents may be tempting, true sophistication lies in the thoughtful choices made to minimize the impact on the planet and maximize the joy it brings to loved ones. Heidi Worcester, Founder of maaterra, a brand based in Lyme, Connecticut, shares five elegant ways to gift sustainably that will leave both the recipient and the Earth feeling cherished.
1. The Gift of Giving: Donate to a Cause in Their Name
Nothing embodies the spirit of sustainable gifting like the act of donating to a meaningful cause in the recipient's name. Identify a cause that resonates with their passions or values, whether it's supporting environmental conservation, providing education for underprivileged children, or aiding animal welfare. Consider providing a certificate or a personalized message explaining the donation, so the recipient fully understands the significance of the gift. This heartfelt gesture not only makes a positive impact on the world but also showcases thoughtfulness in a profound way.
2. Support Local Artisans: Embrace the Beauty of Local Businesses
In an age where convenience often prevails, consider supporting local businesses over global giants. Seek out unique, handcrafted gifts from local artisans who pour their creativity and expertise into their products. By doing so, it will not only bolster the local economy but also reduce the environmental toll of long-distance shipping, all while gifting something truly distinctive. Additionally, explore the world of vintage and secondhand treasures from local thrift stores or online platforms that promote sustainable shopping. These pre-loved items often have character and history, making them meaningful and eco-friendly gifts.
3. Reusable Wrapping Elegance: Elevate with Eco-Chic Materials
Take the commitment to sustainable gifting to the next level by embracing reusable wrapping. Eschew traditional paper and instead choose luxurious, eco-friendly fabrics like organic cotton, linen, or silk. These exquisite textiles not only add a touch of opulence to the gift but also serve as a gift in themselves, as they can be repurposed for years to come, further reducing waste. These elegant fabrics can also be used as ribbons, or consider durable, sturdy materials that can be used again and again like grosgrain ribbon. This ensures that every aspect of the gift presentation aligns with environmentally conscious values.
4. Memorable Experiences: Give the Gift of Time and Memories
Instead of physical possessions that may accumulate and eventually lose their luster, explore the gift of experiences. Consider gifting cooking classes, a spa day, tickets to a museum, or even a hot air balloon ride. These experiences may result in lasting memories and enrich the recipient's life without contributing to clutter or waste. It's a sustainable choice that fosters a deeper connection with the person being celebrated.
5. Words from the Heart: Craft a Meaningful Letter
In a world awash with material possessions, a heartfelt letter can often be the most cherished gift of all. Pen a letter or create a digital card filled with meaningful reflections, heartfelt memories, and genuine expressions of gratitude and affection. This personal touch not only conveys one's love and appreciation but also showcases the profound value of genuine connection over material acquisitions.
"Sustainable gifting is a practice that marries sophistication with conscious choices," Worcester noted. "By donating to a cause, supporting local businesses, wrapping gifts in reusable fabrics, giving memorable experiences, and crafting meaningful letters, it transforms the act of gift-giving into a profound and eco-conscious expression of love and appreciation."
About maaterra
maaterra is a woman-owned family business that provides elegant, compostable, single-use tableware for every occasion. maaterra's manufacturing process strives to have a minimal environmental impact. Through maaterra's certifications and partnerships, the brand demonstrates its unwavering commitment to environmental stewardship, ethical practices, and uncompromising quality: as a partner 1% for the Planet, maaterra is able to minimize and offset its carbon footprint; the Women's Business Enterprise National Council's (WBENC) rigorous certification ensures that maaterra is a woman-owned business; and maaterra has received industrial composting certification from the Composting Manufacturing Alliance (CMA).
Heidi Worcester
maaterra
+1 860-227-6887
heidi@maaterra.com
NOTE: This content is not written by or endorsed by "WVNY/WFFF", its advertisers, or Nexstar Media Inc.
For inquiries or corrections to Press Releases, please reach out to EIN Presswire.