GlobeNewswire
VERB's MARKET.live Expands Vendor Acquisition With 15 More Retailers Joining Its Live Social Shopping Platform
Recent Tech Integration Drives the Addition of 35 New Retailers This Month – Many More Expected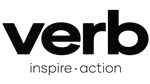 News provided by
Verb Technology Company, Inc.
Nov 20, 2023, 8:00 AM ET
LOS ALAMITOS, Calif. and LAS VEGAS, Nov. 20, 2023 (GLOBE NEWSWIRE) -- Verb Technology Company, Inc. (Nasdaq: VERB) ("VERB" or the "Company"), the company behind MARKET.live, the innovative multi-vendor, multi-presenter livestream social shopping platform, today announces 15 more new vendors have joined the MARKET.live platform, upping the new vendor count to 35 in less than 30 days. The recent completion of the Company's tech integrations with the ecommerce solutions powering thousands of vendors' existing ecommerce stores are expected to continue drive demand from retailers eager to create new and additional distribution channels and affiliate relationships through MARKET.live. Retailers and creators that join MARKET.live have the ability to broadcast livestream shopping events simultaneously on numerous social media channels, as well as on MARKET.live, reaching exponentially larger audiences.

The newly onboarded vendors represent a diverse array of product categories, offering a comprehensive and exciting selection for MARKET.live's growing user base:
Art of Tea, LondonTown, Duradry, Lunata Beauty, House of Baesics, Better Battery Co, Maroon Bell Outdoor, Starfish Project, ASOBU, Wilmax Porcelain, Dr. Jacobs Naturals, Toby Leon, EllisonYoung.com, and Watex.
Notable Facts and Awards:
- Art of Tea: Renowned for its premium organic teas, Art of Tea has received acclaim for its commitment to sustainability, winning the Eco-Excellence Award.
  
- LondonTown: A trendsetter in the beauty industry, LondonTown has garnered recognition for its nail care innovations, earning the Allure Best of Beauty Award.
- Duradry: Recognized for its effectiveness in addressing hyperhidrosis, Duradry has been praised by dermatologists and users alike, earning high ratings and testimonials.
- Lunata Beauty: A pioneer in cordless hair tools, Lunata Beauty has received accolades for its innovative and user-friendly designs, making hairstyling on-the-go a breeze.
- House of Baesics: With a focus on sustainable fashion, House of Baesics has been acknowledged for its eco-friendly practices, contributing to a greener and more ethical fashion industry.
- Better Battery Co: Awarded the Environmental Excellence Award in 2022 for their eco-friendly battery solutions.
  
- Maroon Bell Outdoor: Recognized as the "Best Outdoor Gear Brand" by Outside Magazine for three consecutive years.
- Starfish Project: Received the Humanitarian Business Award in 2021 for their empowering work with underprivileged communities.
- ASOBU: Achieved the Design Excellence Award at the International Housewares Show in 2023 for their innovative and sustainable drinkware.
- Wilmax Porcelain: Honored with the Tableware Innovation Award in 2020 for their elegant and versatile porcelain designs.
- Dr. Jacobs Naturals: Recognized with the Clean Beauty Excellence Prize at the Clean Beauty Awards in 2021 for their dedication to chemical-free skincare solutions.
- Toby Leon: Showcased collection at the Paris Fashion Week in 2023, earning critical acclaim for innovative designs.
- EllisonYoung.com: Featured in Architectural Digest's "Top 10 Home Decor Brands to Watch" list in 2022 for contemporary pieces.
- Watex: Received the Sustainable Innovation Award at the Eco-Friendly Expo in 2021 for their eco-conscious gardening solutions.
For more information, please visit MARKET.live or follow the latest updates on social media. 
About VERB
Verb Technology Company, Inc. (Nasdaq: VERB), is a market leader in interactive video-based sales applications. The Company's MARKET.live platform is a multi-vendor, multi-presenter, livestream social shopping destination at the forefront of the convergence of ecommerce and entertainment, where hundreds of retailers, brands, creators and influencers can monetize their base of fans and followers across social media channels. The Company is headquartered in Las Vegas, NV and operates creator studios in Los Alamitos, California and Philadelphia, PA.
Follow VERB AND MARKET.LIVE here:
VERB on Facebook: https://www.facebook.com/market.liveofficial
VERB on TikTok: https://www.tiktok.com/@market.live_official
VERB on Instagram: https://www.instagram.com/market.liveofficial/
VERB on LinkedIn: https://www.linkedin.com/company/verb-tech/
VERB on YouTube: https://www.youtube.com/@market.liveofficial
FORWARD-LOOKING STATEMENTS
This communication contains "forward-looking statements" as that term is defined in the Private Securities Litigation Reform Act of 1995. Forward-looking statements involve risks and uncertainties and include, without limitation, any statement that may predict, forecast, indicate or imply future results, performance or achievements, and may contain words such as "anticipate," "expect," "project," "plan," or words or phrases with similar meaning. Forward-looking statements are based on current expectations, forecasts and assumptions that involve risks and uncertainties. If any of these risks or uncertainties materialize, or if any of our assumptions prove incorrect, our actual results could differ materially from the results expressed or implied by these forward-looking statements. Investors are referred to our filings with the Securities and Exchange Commission, including our Annual Reports on Form 10-K and Quarterly Reports on Form 10-Q, for additional information regarding the risks and uncertainties that may cause actual results to differ materially from those expressed in any forward-looking statement. All forward-looking statements in this press release are based on information available to us as of the date hereof, and we do not assume any obligation to update the forward-looking statements provided to reflect events that occur or circumstances that exist after the date on which they were made, except as required by law.

Investor Relations:
investors@verb.tech

Media Contact:
info@verb.tech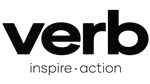 NOTE: This content is not written by or endorsed by "WVNY/WFFF", its advertisers, or Nexstar Media Inc.
For inquiries or corrections to Press Releases, please reach out to GlobeNewswire.