GlobeNewswire
Universal Transit Achieves Unprecedented 25% Increase in Full Load Capacity, Setting New Industry Standards
News provided by
Universal Transit Corp.
Nov 20, 2023, 1:48 PM ET
MANALAPAN, N.J., Nov. 20, 2023 (GLOBE NEWSWIRE) -- Universal Transit, a technology platform that is using AI to revolutionize the way vehicles are shipped, proudly announces a groundbreaking achievement that is set to redefine industry standards. The company has successfully elevated carriers' load-carrying capacity by an outstanding 25% in its network, surpassing the industry average by a significant margin.

This achievement is a direct result of Universal Transit's state-of-the-art AI-powered auto transport platform, which optimizes load matching by considering factors such as vehicle type, origin and destination, real-time traffic patterns, historical shipping trends, and carrier availability. This data-driven approach ensures that shippers and carriers are matched with the most suitable loads, reducing empty miles and increasing full load capacity.
Key Achievements:
Drivers Experience Increased Income and Reduced Costs
Through strategic initiatives guided by AI load matching, predictive analytics, and advanced vehicle pooling algorithms, Universal Transit has achieved a load-carrying capacity exceeding 65%. This marks a remarkable 25% improvement compared to the industry average of 40%, significantly boosting drivers' earning potential and reducing operational costs.
Route Profitability Surges by 15%
Universal Transit's focus on route optimization, aided by AI-powered algorithms, has resulted in an impressive 15% increase in route profitability. This not only benefits carriers but also contributes to a more sustainable and eco-friendly approach to transportation.
Enhanced Operational Efficiency
The incorporation of AI technology has not only improved load capacities but has also streamlined operations across the board. From the implementation dynamic pricing models to real-time tracking, Universal Transit is at the forefront of providing a seamless experience for its users.
Advancements in Predictive Analytics
Universal Transit's commitment to innovation extends to the realm of predictive analytics, enabling better anticipation of demand and proactive decision-making for carriers and shippers alike.
Quote from CEO, George Milorava: "Our success in achieving a 25% increase in load-carrying capacity reflects Universal Transit's dedication to pushing the boundaries of what's possible in the auto transport industry. We believe in not just meeting but exceeding the expectations of our carriers and shippers, and this achievement is a testament to the hard work and innovative spirit of the entire Universal Transit team."
About Universal Transit
Universal Transit is an AI-powered auto transport platform that leverages advanced technology to streamline the vehicle shipping process. Through a commitment to innovation, efficiency, and driver satisfaction, Universal Transit has positioned itself as an innovator in the rapidly evolving auto transport industry.
Universal Transit offers a number of benefits to both shippers and carriers:
For shippers:
Lower costs: Universal Transit's competitive pricing and efficient matching algorithm help shippers to save money on their car transport costs.
Convenience: Universal Transit is a one-stop shop for shippers. They can post their loads, book loads, and track their shipments all on the same platform.
Peace of mind: Universal Transit's real-time tracking and visibility give shippers peace of mind knowing that they can track their shipments at all times.

For carriers:
More loads: Universal Transit's vehicle pooling algorithm and predictive analytics gives carriers access to more loads, so they can keep their trucks full and maximize their earnings.
Higher rates: Universal Transit's competitive pricing model helps carriers to get higher rates for their services.
Less paperwork and administrative tasks: Universal Transit fully automates and digitize the paperwork involved in booking and managing loads, so that carriers can focus on their core business of transporting vehicles.

Universal Transit's AI-powered features are what set it apart from other car transport platforms. Universal Transit's AI algorithm is constantly learning and improving, and it uses a variety of data points to match shippers and carriers with the best possible loads. Universal Transit leverages AI to:
Set dynamic pricing for loads: This ensures that shippers and carriers get the best possible rates on market.
Predict demand for car transport services: This helps shippers and carriers to plan ahead and make better decisions about their businesses.
Match carriers to compatible loads: This streamlines bookings and maximizes vehicle capacity, reducing emissions.
Optimize vehicle routes: Universal Transit uses AI algorithms to process diverse data, such as vehicle specs, routes, traffic, and schedules in real-time to optimize vehicle routes, cutting delivery times, saving fuel, and reducing costs.
Universal Transit is a rapidly growing company reshaping the car transport industry. With its AI-powered platform, Universal Transit is making it easier and more efficient for shippers and carriers to connect and book loads.
Beka Natmeladze
Universal Transit
For additional information or media inquiries, please contact at corporate@universaltransit.com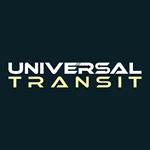 NOTE: This content is not written by or endorsed by "WVNY/WFFF", its advertisers, or Nexstar Media Inc.
For inquiries or corrections to Press Releases, please reach out to GlobeNewswire.