GlobeNewswire
Connect Biopharma and Simcere Announce Exclusive Licensing and Collaboration Agreement in Greater China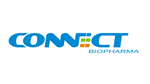 News provided by
Connect Biopharma Holdings Limited
Nov 21, 2023, 6:03 AM ET
Simcere has been granted an exclusive right to develop, manufacture, and commercialize rademikibart for all indications in Greater China

Connect Biopharma retains rights to develop and commercialize rademikibart in all other markets and completed the pivotal atopic dermatitis (AD) trial in China
Rademikibart is a human monoclonal antibody against IL-4Rα, a common subunit for IL-4R and IL-13 receptors being developed for the treatment of Th2 driven inflammatory diseases

SAN DIEGO, CA and TAICANG, China, Nov. 21, 2023 (GLOBE NEWSWIRE) -- Connect Biopharma Holdings Limited (Nasdaq: CNTB) ("Connect Biopharma" or the "Company"), a global clinical-stage biopharmaceutical company dedicated to improving the lives of patients with chronic inflammatory diseases through the development of therapies derived from T cell-driven research, announced today that two of its wholly owned subsidiaries, Connect Biopharma Hong Kong Limited and Suzhou Connect Biopharma Co., Ltd., have entered into an exclusive license and collaboration agreement with Simcere Pharmaceutical Co., Ltd., a subsidiary of Simcere Pharmaceutical Group Ltd. ("Simcere"), to develop and commercialize Connect Biopharma's rademikibart in Greater China.
"We are delighted to enter this strategic partnership with Simcere for the development and commercialization of rademikibart in Greater China concurrently with reporting our strong long-term efficacy and safety top-line data from the rademikibart China pivotal trial in AD" said Zheng Wei, Ph.D., Co-Founder and CEO of Connect Biopharma. "Simcere is a leading pharmaceutical company in China with an extensive partnership track record and proven capabilities in regulatory affairs, manufacturing, clinical operations, and commercialization. We believe they are the ideal partner to advance the rademikibart program in Greater China and to provide patients with a potentially more efficacious treatment and a more convenient dosing regimen."
Under the agreement, Connect Biopharma will complete all of rademikibart's ongoing China clinical trials and related analysis in atopic dermatitis (AD), which is on track for a new drug application submission for AD in China by the end of Q1 2024. Simcere has been granted exclusive rights to develop, manufacture and commercialize rademikibart for all indications in Greater China, including mainland China, Hong Kong, Macau, and Taiwan, while Connect Biopharma retains rights in all other markets. Simcere will be responsible for rademikibart's new drug application for AD in China and will also conduct and be responsible for the costs of all future clinical studies in all additional disease indications for rademikibart in Greater China.
"We are very excited to have reached this agreement with Connect Biopharma. Rademikibart has demonstrated a highly-differentiated every-four-weeks doing regimen in AD and a best-in-class potential in Chinese AD patients. The addition of rademikibart expands our immune diseases portfolio, where we can leverage our knowledge and expertise to advance its program and bring it to market," commented Jinsheng Ren, Chairman and CEO of Simcere. "We look forward to this collaboration and believe this partnership will help us bring better and more effective therapy to patients suffering from Th2 inflammatory diseases."
According to the terms of the agreement, Connect Biopharma will receive a ¥150 million RMB (US$ 21 million) upfront payment, up to ¥875 million RMB (US$ 120 million) upon achieving certain development and commercial milestones, in addition to royalties up to low double-digit percentages of net sales.
About Connect Biopharma Holdings Limited

Connect Biopharma is a global, clinical-stage biopharmaceutical company applying its expertise in T cell biology and deep knowledge of the drug discovery industry to develop innovative therapies to treat chronic inflammatory diseases with the goal of improving the lives of millions of those affected around the world. The Company is building a rich pipeline of proprietary small molecules and antibodies, using functional T cell assays, to screen and discover potent product candidates against validated immune targets. The Company's lead product candidate, rademikibart (formerly known as CBP-201), is an antibody designed to target interleukin-4 receptor alpha (IL-4Rα) in development for the treatment of atopic dermatitis (AD) and asthma. The Company's second product candidate, icanbelimod (formerly known as CBP-307), is a modulator of S1P1 T cell receptors and is in development for the treatment of ulcerative colitis (UC). The Company's third product candidate, CBP-174, is an investigational antagonist of histamine receptor 3 designed to act peripherally, in development for the treatment of pruritus associated with AD. For more information, please visit: https://www.connectbiopharm.com/
About Simcere Pharmaceutical Group
Simcere Pharmaceutical Group Limited (2096.HK) is an innovation and R&D-driven pharmaceutical company and has established a "State Key Laboratory of Neurology and Oncology Drug Development". The Company focuses on the therapeutic areas of oncology, nervous system, autoimmune and anti-infection, with forward-looking layout of disease areas that may have significant clinical needs in the future, aiming to achieve the mission of "providing today's patients with medicines of the future". Driven by its in-house R&D efforts and synergistic innovation, the Company has established strategic cooperation partnerships with many innovative companies and research institutes. For more information, please visit: https://en.simcere.com.
Forward-Looking Statements
Connect Biopharma cautions that statements included in this release that are not a description of historical facts are forward-looking statements. Words such as "may," "could," "will," "would," "should," "expect," "plan," "anticipate," "believe," "estimate," "intend," "predict," "seek," "contemplate," "look forward," "potential," "continue" or "project" or the negative of these terms or other comparable terminology are intended to identify forward-looking statements. These statements include the Company's plans to advance the development of its product candidates, the timing of achieving any development, regulatory or commercial milestones or reporting data or whether such milestones or data will be achieved or generated, including whether any new drug application will be submitted or accepted and the timing thereof, and the potential of such product candidates, including to achieve any benefit, improvement, differentiation or profile or any product approval or be effective, and whether the Company's Greater China partnership will meet expectations. The inclusion of forward-looking statements should not be regarded as a representation by Connect Biopharma that any of its plans will be achieved. Actual data may differ materially from those set forth in this release due to the risks and uncertainties inherent in the Company's business and other risks described in the Company's filings with the Securities and Exchange Commission (SEC), including the Company's Annual Report on Form 20-F filed with the SEC on April 11, 2023, and its other reports. Investors are cautioned not to place undue reliance on these forward-looking statements, which speak only as of the date hereof, and Connect Biopharma undertakes no obligation to revise or update this release to reflect events or circumstances after the date hereof. Further information regarding these and other risks is included in Connect Biopharma's filings with the SEC which are available from the SEC's website (www.sec.gov) and on Connect Biopharma's website (www.connectbiopharm.com) under the heading "Investors." All forward-looking statements are qualified in their entirety by this cautionary statement. This caution is made under the safe harbor provisions of Section 21E of the Private Securities Litigation Reform Act of 1995.
INVESTOR CONTACT:
Tim McCarthy
LifeSci Advisors
tim@lifesciadvisors.com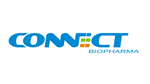 NOTE: This content is not written by or endorsed by "WVNY/WFFF", its advertisers, or Nexstar Media Inc.
For inquiries or corrections to Press Releases, please reach out to GlobeNewswire.