GlobeNewswire
CAI Joins Forces with NACo as Founding Member of AI Exploratory Committee
A global company and local government-focused nonprofit organization seek to bring regulations within artificial intelligence to the public sector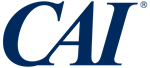 News provided by
CAI
Nov 21, 2023, 9:00 AM ET
ALLENTOWN, Pa., Nov. 21, 2023 (GLOBE NEWSWIRE) -- CAI, a global technology services firm, today announced that it has partnered with the National Association of Counties (NACo) as a founding member of the Artificial Intelligence (AI) Exploratory Committee. Dedicated to understanding the applications, benefits and risks of AI, the committee will formulate policies and practices when integrating AI technology into county services.

With AI rapidly and permanently transforming the digital landscape, the White House has moved forward with an executive order to set standards for AI safety and security1. NACo's AI Exploratory Committee will focus on critical areas including but not limited to county governance, public trust, constituent services and privacy. Members will assess the current state of AI, identify potential applications and their implications, evaluate the risks and benefits of AI related to workforce productivity, displacement and skills, seek partnerships, among others.
CAI will lead the training effort for committee members through the deployment of its AI Playground. NACo members will have the opportunity to experiment with multiple generative AI models in a safe and secure environment that addresses the risks of data loss and unpredictable outcomes.
In addition to the AI Playground and as a founding member of the committee, CAI will:
Assist in exploring and validating AI use cases in county government
Advise counties on safe and ethical policies for the adoption of AI
Provide insight and perspective of enterprises leveraging AI for daily operations

"With AI advancing exponentially and improving its application in business and recreation, questions regarding ethics and security remain unanswered in the government landscape," said Matthew Peters, chief technology officer at CAI. "We are proud to partner with NACo and other respected global organizations that are supporting the committee in new and necessary terrain. Together, we will discover outcomes, challenge common practices and develop sound regulatory frameworks for how government should utilize AI technologies."
"Counties are thoughtfully considering complex challenges and opportunities around artificial intelligence," said NACo Chief Information Officer, Rita Reynolds. "In partnership with CAI, the AI Exploratory Committee is positioning counties to exchange insights, consider new innovations, minimize risks and deliver structure and support to public sector services. We are excited to see what's to come from this powerful collaboration."
CAI recently won NACo's Newcomer Award at the 2023 Corporate Premier Forum acknowledging the contributions made to NACo initiatives.
For more information, visit https://www.naco.org/sponsor/cai
To register for a webinar led by NACo with CAI on how local governments can leverage the skills of neurodivergent individuals, visit https://www.naco.org/event/hiring-neurodiverse-talent-public-sector-breaking-down-barriers
References
About CAI
CAI is a global technology services firm with over 8,500 associates worldwide and a yearly revenue of $1 billion+. We have over 40 years of excellence in uniting talent and technology to power the possible for our clients, colleagues, and communities. As a privately held company, we have the freedom and focus to do what is right—whatever it takes. Our tailor-made solutions create lasting results across the public and commercial sectors, and we are trailblazers in bringing neurodiversity to the enterprise.
Learn how CAI powers the possible at www.cai.io
About National Association of Counties
The National Association of Counties (NACo) strengthens America's counties, including nearly 40,000 county elected officials and 3.6 million county employees. Founded in 1935, NACo unites county officials to advocate for county government priorities in federal policymaking; promote exemplary county policies and practices; nurture leadership skills and expand knowledge networks; optimize county and taxpayer resources and cost savings; and enrich the public's understanding of county government. www.naco.org
Contact
Derek Herman
Executive Director of Communications
CAI
derek.herman@cai.io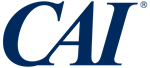 NOTE: This content is not written by or endorsed by "WVNY/WFFF", its advertisers, or Nexstar Media Inc.
For inquiries or corrections to Press Releases, please reach out to GlobeNewswire.