GlobeNewswire
Studies: Promising Cognitive and Imaging Results in Alzheimer's and pre-dementia Patients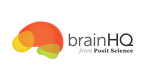 News provided by
Posit Science
Nov 21, 2023, 8:00 AM ET
SAN FRANCISCO, Nov. 21, 2023 (GLOBE NEWSWIRE) -- A pair of articles in the Journal of Alzheimer's Disease (JAD) from researchers, who conducted a pilot study for the treatment of pre-dementia and early Alzheimer's using a precision medicine protocol (often called ReCode), shows a number of breakthrough results in both cognitive and imaging measures. The protocol personalizes treatment for each user to better fit their respective conditions and includes the brain training program BrainHQ from Posit Science, which continually adjusts to meet the needs of each user.
A review article, in a prior issue of JAD, explaining the dynamic nature of the protocol showed 25 participants had significant improvement, from before to after treatment, on a standard global cognition measure, the Montreal Cognitive Assessment (MoCA), and on a computerized assessment battery, CNS-Vital Signs. A follow-on imaging report in the current issue of JAD showed that these benefits were accompanied by declines in white matter and grey matter that were more similar to the declines typically seen in healthy older adults than the steeper declines typically seen in those with dementia.
Overall, the researchers saw significant and widespread improvement in cognitive performance as measured by MoCA scores, which improved in 76% of patients and CNS-Vital Signs scores, which improved in 84% of patients. They also saw physical brain improvements in the imaging results that showed a trend toward renormalization to results typically seen in healthy older adults. While the imaging results appear to correspond with the cognitive assessment results, due to the small sample size and correction for multiple comparisons, the imaging results were not significant.
The authors of this single-arm study indicate that its findings support conducting a larger, randomized controlled clinical trial, which has already commenced at six different sites.
"These are promising and exciting results," said Dr. Henry Mahncke, CEO of Posit Science. "They build on the findings in the multimodal FINGER Study in which diet, exercise, and brain training interventions were deployed, as well as the findings of the Lancet Commission that there are a dozen lifestyle interventions that can significantly reduce dementia risk. Notably, precision medicine makes a further advance by personalizing the protocol to each user based on their test results."
In 2017, the ACTIVE Study published results on the impact of various types of brain training on the incidence of dementia over a 10-year period, and they found a significant reduction of 29% in the intervention group using a BrainHQ speed of processing exercise for 10-18 hours, and of up to 48% in people who trained a total of 14-18 hours. In 2020, Australian researchers using a multimodal approach of BrainHQ training, diet advice, and exercise advice, reported a significant reduction in Alzheimer's risk among pre-dementia patients after an 8-week intervention.
Last month, researchers at the Institute for Systems Biology found that patients who received lifestyle coaching (including BrainHQ) derived cognitive benefit not generally seen in studies of Alzheimer's drugs.
Last year, the National Institutes of Health made a grant to Posit Science to develop, with the YMCA of San Francisco and dementia experts at the University of California, San Francisco, a curriculum for community-based dementia prevention classes. Those classes have now rolled out in various YMCA locations across the San Francisco Bay Area.
BrainHQ exercises have also been used in many of the multimodal Worldwide FINGER studies, which have begun reporting results.
BrainHQ has shown benefits in hundreds of studies. Such benefits include gains in cognition (attention, speed, memory, decision-making), in quality of life (depressive symptoms, confidence and control, health-related quality of life) and in real-world activities (health outcomes, balance, driving, hearing). BrainHQ is offered, without charge, by leading national and 5-star Medicare Advantage plans and by leading medical centers, clinics, and communities. Consumers can try a BrainHQ exercise for free daily at https://www.brainhq.com.

Contact: media@brainhq.com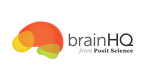 NOTE: This content is not written by or endorsed by "WVNY/WFFF", its advertisers, or Nexstar Media Inc.
For inquiries or corrections to Press Releases, please reach out to GlobeNewswire.