North Carolina's governor on Monday called Florence an "epic storm" and warned that some parts of his state "have not seen the worst flooding yet."
"This remains a significant disaster," North Carolina Gov. Roy Cooper said at a news conference. "The next few days will be long ones as the flooding continues."
First responders have rescued and evacuated more than 2,600 people and at least 300 animals from flooded areas, with rescues ongoing, Cooper said.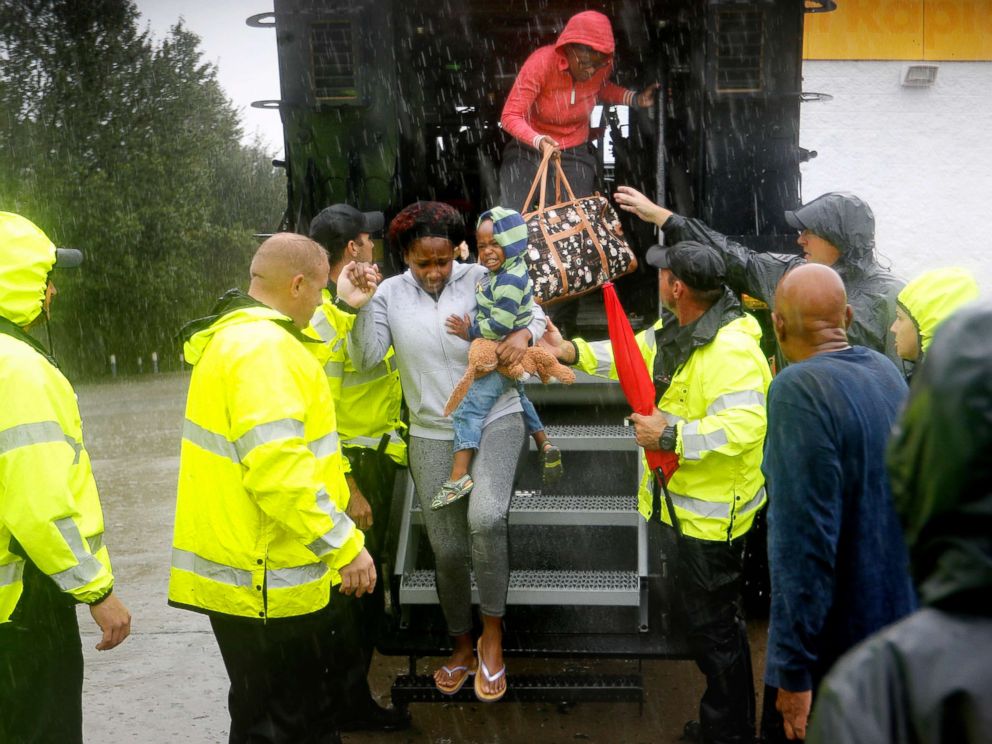 David Goldman/AP
Rainfall totals in North Carolina and South Carolina have set new records from a tropical cyclone, with 35 inches and 23 inches respectively.
"We, the people of North Carolina, will get through this," Cooper said.
At least 32 people have died since Florence made landfall Friday, The Associated Press said.
Among the victims is 1-year-old Kaiden Lee-Welch, who was swept away by floodwaters in North Carolina.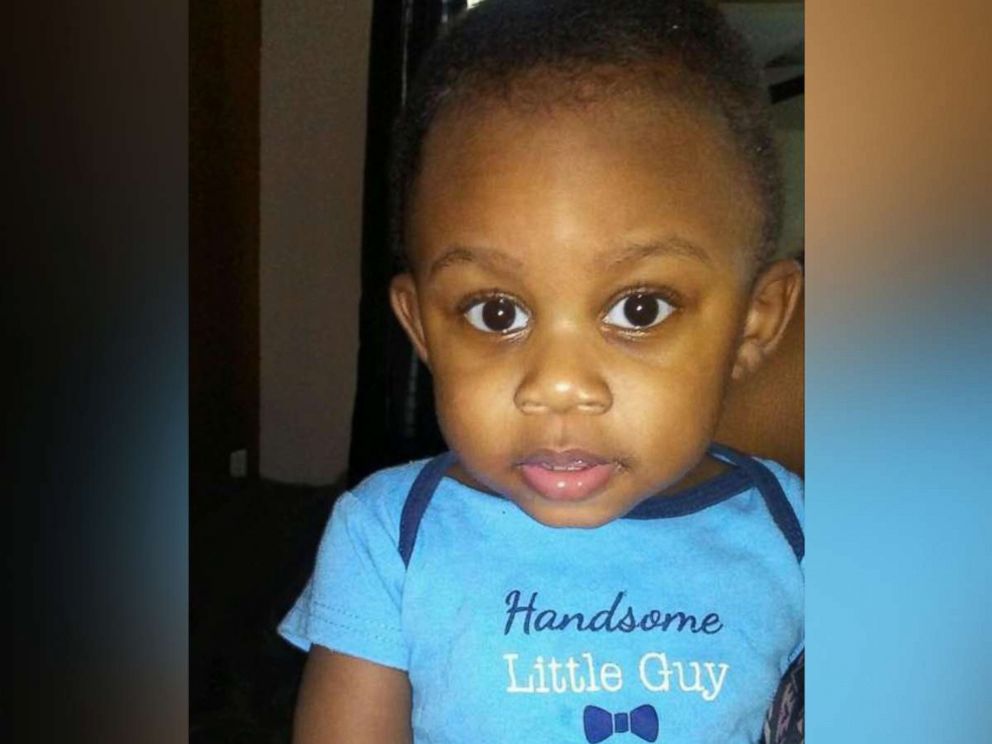 Union County Sheriffs Office/Monroe NC/Facebook
His mother was driving on highway 218 when rushing water pushed the vehicle off the road.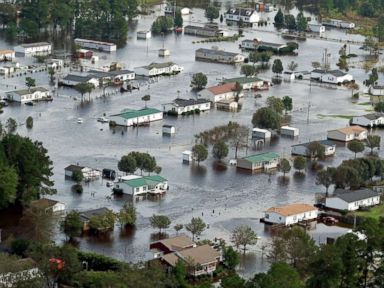 "Her vehicle left the roadway and came to rest amongst a group of trees. She managed to free herself and Kaiden, who was in a car seat, but lost her grip on him in the rushing water," the Union County Sheriff's Office said in a Facebook post. The boy's body has since been recovered.
Rivers across the Carolinas continue to swell and threaten neighborhoods with devastating floods as hundreds of roads have become largely impassable.
Residents in South Lumberton, North Carolina, were evacuated Sunday as the Lumberton River continued to rise.
Mandatory evacuations were also issued late Sunday in Hoke County, west of Fayetteville, North Carolina, due to the potential breach of a dam at McLaughlin Lake.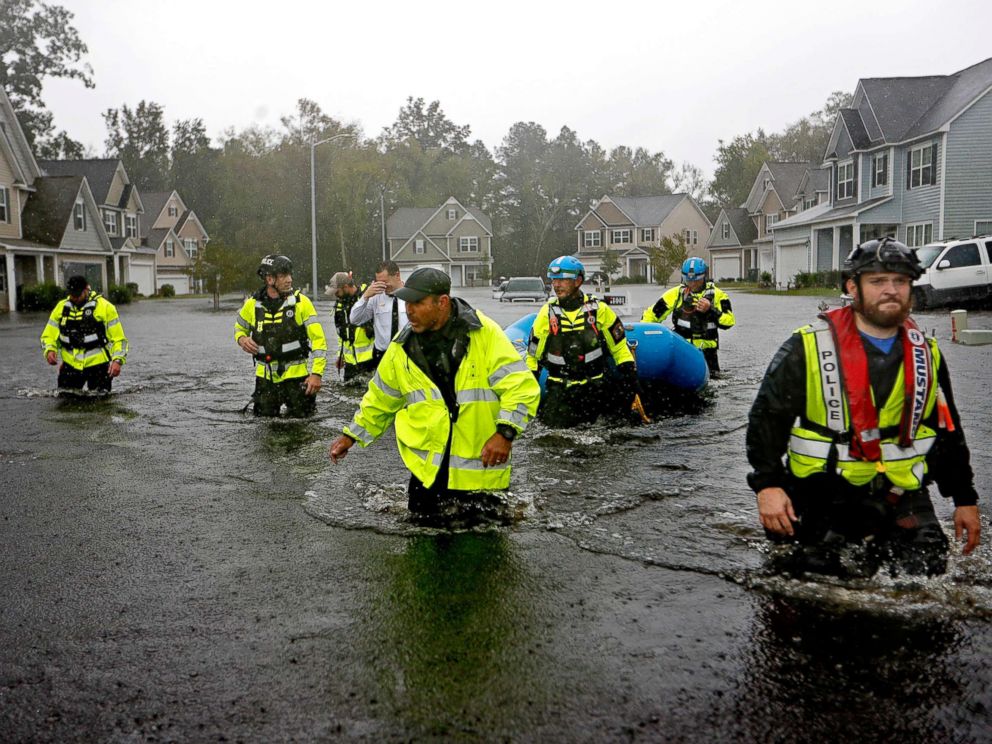 David Goldman/AP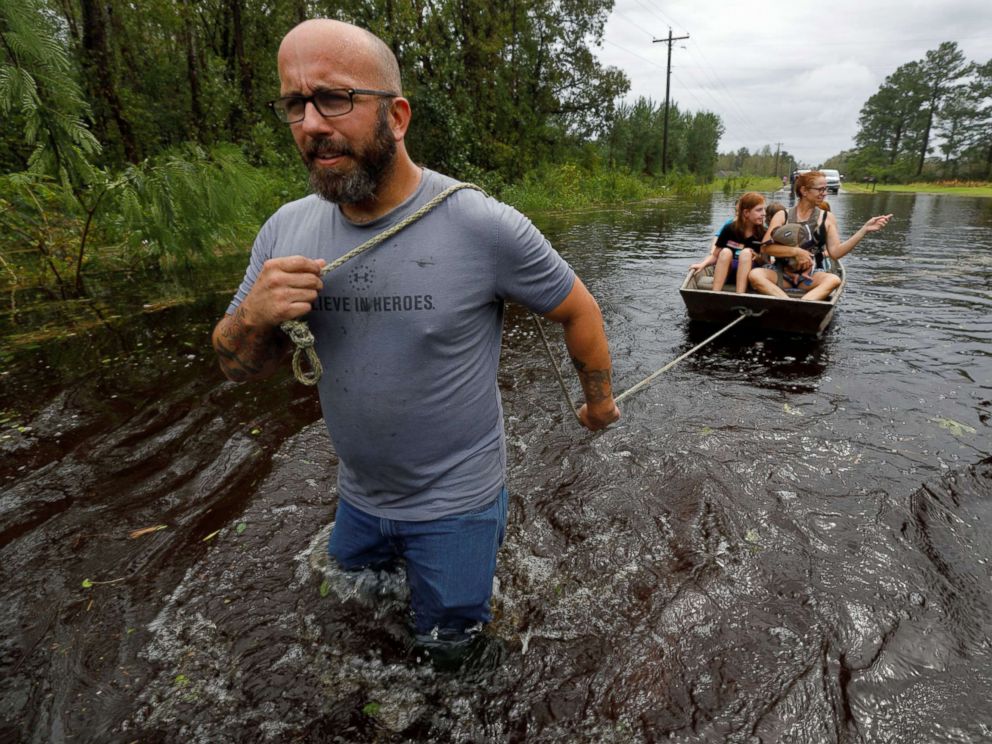 Jonathan Drake/Reuters
With 500,000 people without power Monday, trucks are having a hard time getting into some areas cut off by the flooded roads.
Getting food to people stranded by rising waters is also a problem.
"We have no way of getting food for ourselves or the animals," one trapped resident told ABC News.
"Power is not gonna come back for awhile. Our road is washed out."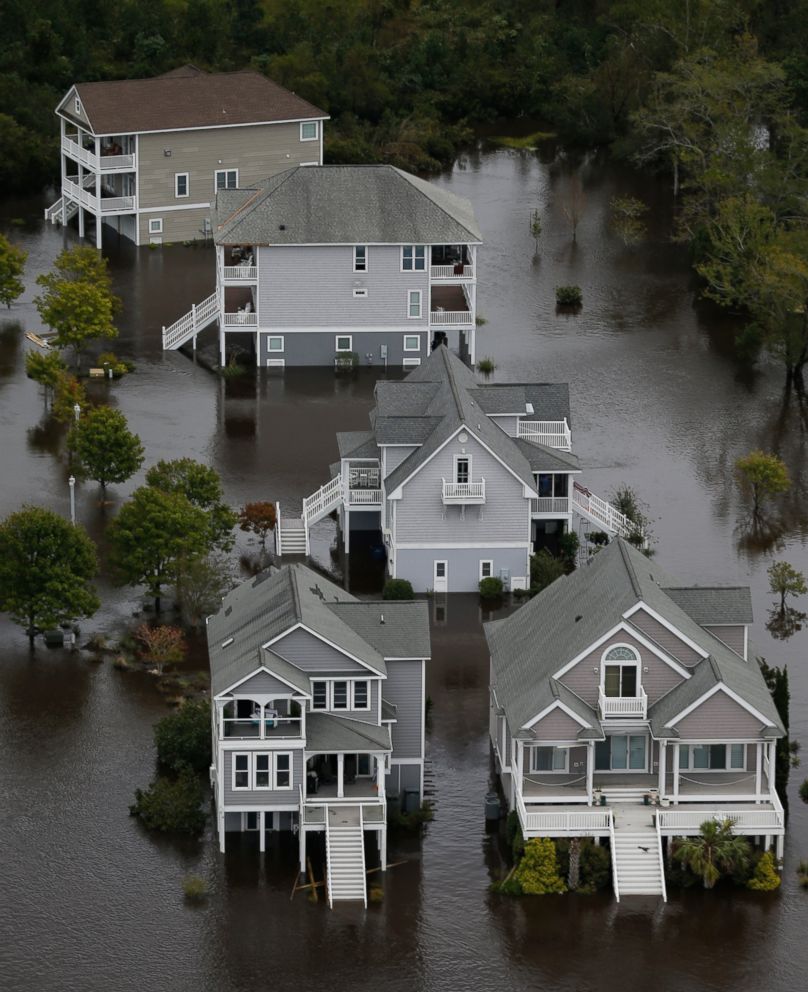 AP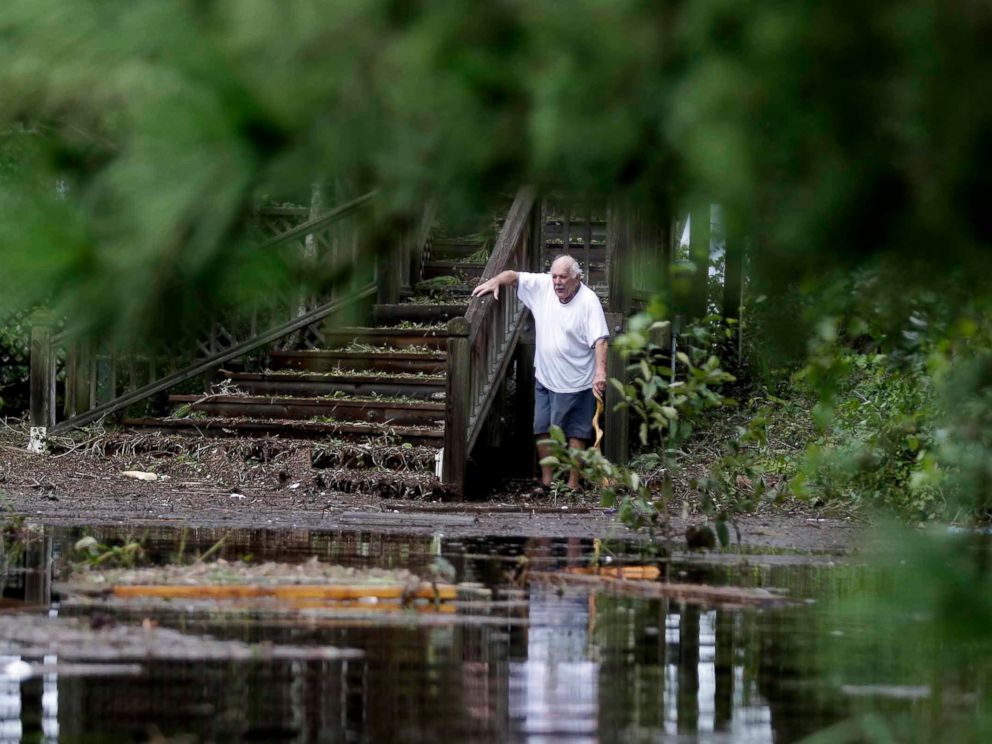 As residents of the Carolinas are trapped in the dangerous floodwaters, the remnants of Florence brought storms to the mid-Atlantic, including tornadoes to Virginia.
One person died Monday in Chesterfield County, Virginia, when a building was hit by a tornado and collapsed, according to the Chesterfield Fire Department.
ABC News' Rachel Katz contributed to this report.