Colchester, VT- St. Michael's College will have a new president starting this Jan. following the previous president's retirement.
The school announced Mon. morning that Dr. Richard Plumb will be the 18th president of the school. Before accepting his new role with St. Michael's, Plumb was president of Saint Mary's College in Moraga, CA.
The college's Board of Trustees selected Plumb from over 90 applicants.
Board Chair Patricia Casey spoke highly of Plumb, saying, "Richard's skills and expertise stood out and are well aligned with the challenges and opportunities before us. His disciplined and thoughtful approach to innovation along with his inclination towards timely action and deep appreciation for the College's mission will serve us well."
Interim President Dr. Lewis Thayne has filled the role since June following Dr. Lorraine Sterritt's retirement.
In a statement making the announcement Plumb said he is looking forward to the move.
"Mary and I are excited to join the Saint Michael's community and be a part of its mission and the transformative education it provides students," said Plumb. "Saint Michael's prepares students to become catalysts for positive transformation on both local and global scales. I am looking forward to working closely with the Edmundites, Board, faculty, staff, and students on innovative ideas and initiatives that will provide the foundation for the College to thrive far into the future."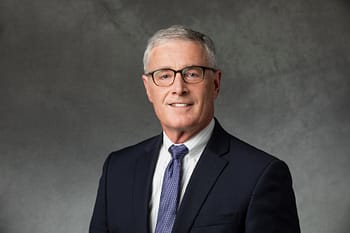 Plumb has seven years of experience serving as the executive vice president and provost at the University of St. Thomas in St. Paul, MN.