As the weather warms up, people come out of hibernation and want to tidy up their dwelling. Besides making your home look better, spring cleaning keeps you physically active, reduces clutter, helps you stay focused, and keeps you healthier. It can even help reduce stress.
Ketia Daniel, founder of BHM Cleaning Co., is BestReviews cleaning expert. She has insider tips on how to get an early start with spring cleaning.
In this article: Swiffer Ceiling Fan Duster Starter Kit, O-Cedar EasyWring Microfiber Spin Mop and Mr. Clean Magic Eraser V1ariety Pack.
What is spring cleaning?
Daniel cleans every day for a living, so she has an unusual perspective on what makes spring cleaning different.
"A 'regular clean' is something that I consider to be home maintenance," she said. "You're cleaning the things that help maintain a clean and healthy environment, such as air vent covers, baseboards and more.
"The best way to explain a spring cleaning is by saying it's like pressing a reset button on your home's cleanliness. You're not just cleaning the obvious things. You're cleaning areas that go unnoticed and untouched, such as under your bed, under your couch, window seals and so much more."
What type of tasks are typically involved in spring cleaning?
Since spring cleaning involves paying attention to areas that often get overlooked, Daniel suggested focusing on some specific, but crucial, cleaning tasks.
"I suggest focusing on ceiling fans, baseboards, dusting and wiping doors, cabinets in kitchens and bathrooms, behind toilets, bottoms of closets and underneath beds. When it is still cold out, you can get an early start on areas, such as window seals, garage cleaning — which is best to do before the bugs come out in the spring — and decluttering of clothing."
Spring cleaning tips from an expert
"In order to make your home feel organized, you must first declutter your things."
"Before cleaning, take a look around your home and determine what areas need to be cleaned. Then create yourself a 'To-Clean' list."
"Set aside days where you'll stay home and declutter and clean. Don't try to do this after a long day of work."
"Be sure to give yourself enough time to get everything done."
"Schedule certain tasks for certain days. I suggest performing all similar tasks within the same day. For instance, if you do baseboards, go ahead and knock out all of the baseboards in your home on the same day. The same goes for wiping down light fixtures and ceiling fans."
"Small appliances in the kitchen collect a large amount of dust, grease and fingerprints. Don't neglect cleaning them."
"Don't forget to clean overlooked items, such as light switches, vanity lighting in bathrooms and baseboards."
"Don't be afraid to throw things away. If you can't remember the last time you reached for that cooking spice, toss it out."
"The same thing goes for old accumulated cleaning supplies. If you have cleaning supplies that you haven't used in over a year or more, throw them out. Cleaning supplies have a shelf life, and may no longer be safe or effective to use."
Biggest spring cleaning mistakes
Daniel said there are several mistakes people make when spring cleaning. The biggest include not replacing your air conditioning/heating filter. "In my opinion, this is something that should be done each time the season changes, because it helps cut down on dust and other particles."
She also said it's a mistake to skip reading labels and owners manuals, since they tell you how and where products and cleaning tools can and should be used.
"A lot of people don't know how to properly use cleaning products. It's so important to buy cleaning products that are meant for the area that you'll be cleaning. For example, bleach cannot go on marble, and vinegar cannot be used on every surface."
Best products to use for spring cleaning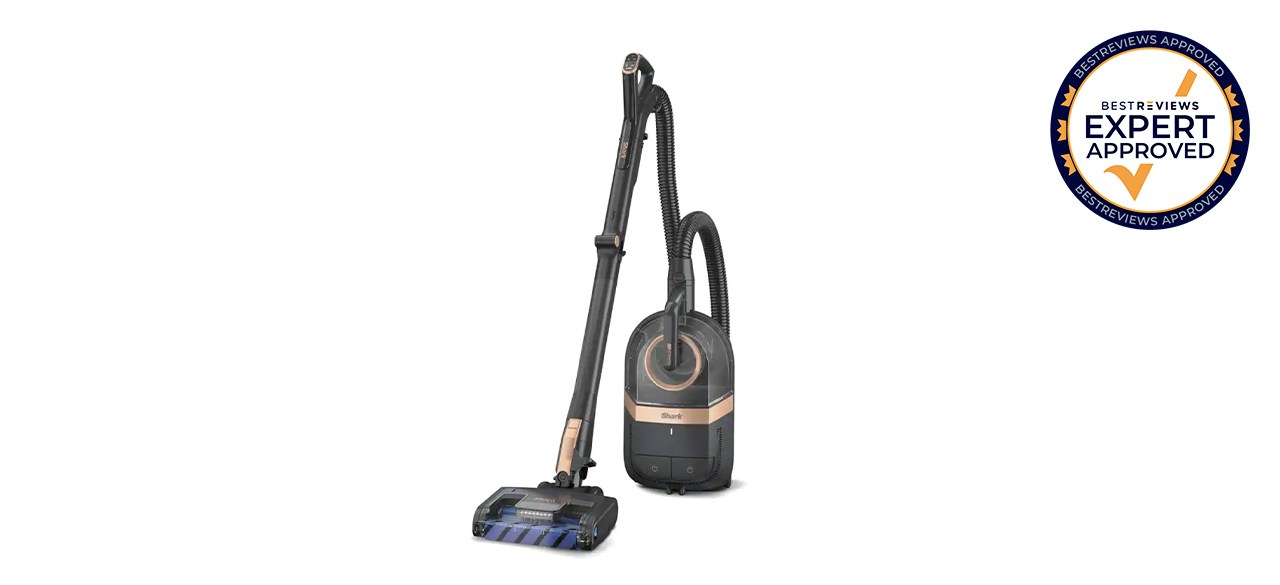 Shark Vertex DuoClean Canister Vacuum Cleaner
A canister vacuum goes wherever you need it to go. It cleans the floor, the steps and above the floor. This model has a self-cleaning, dual-brushroll system to help you really dig deep and remove dirt. The compact design makes it easy to store.
Sold by Home Depot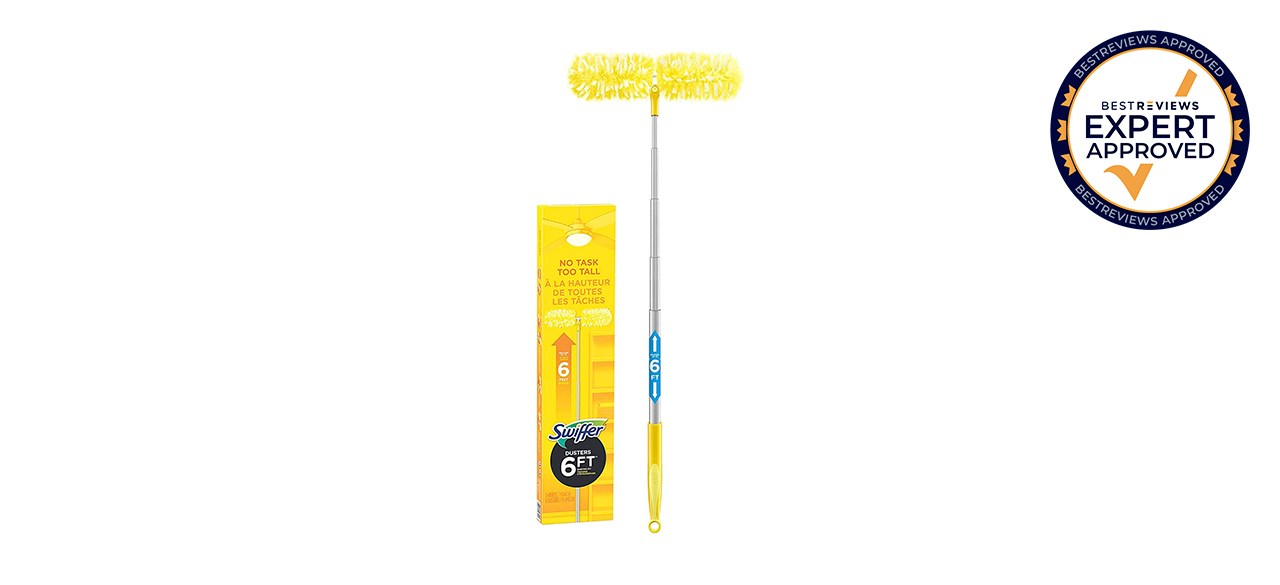 Swiffer Ceiling-Fan Duster Starter Kit
This Swiffer is designed to get to hard-to-reach areas such as ceiling-fan blades. It features a 6-foot extendable handle and comes with six dusters. The trap-and-lock technology can hold up to three times more dust and other allergens than a typical feather duster.
Sold by Amazon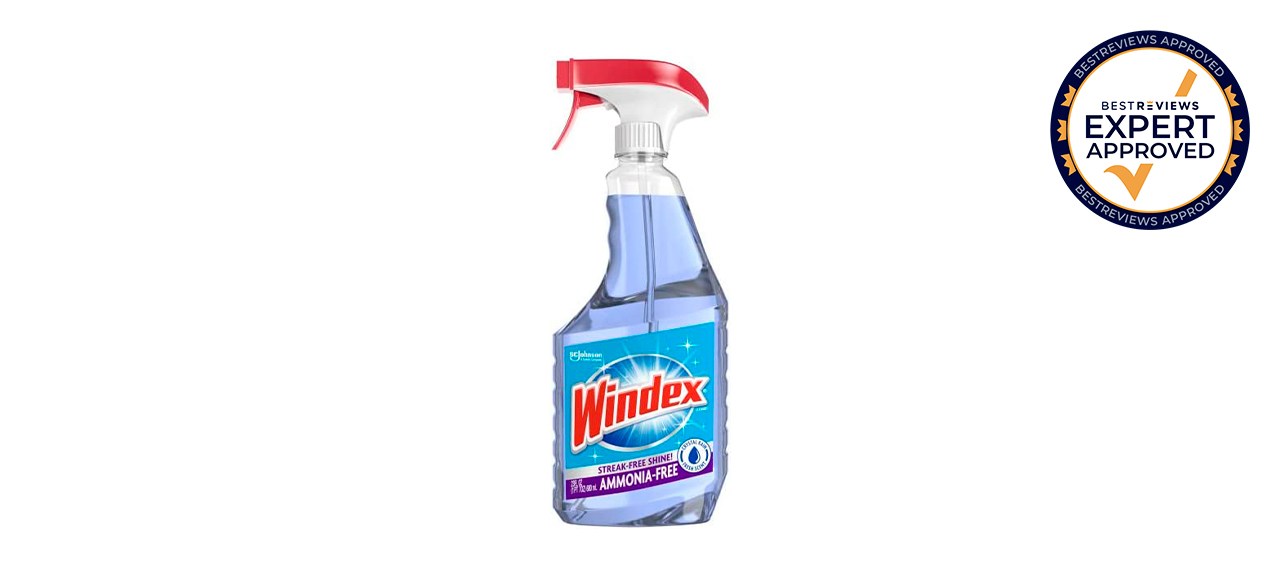 Windex isn't just a glass cleaner. You can use this reliable product on several hard surfaces, such as porcelain, chrome, mirrors, vinyl, tabletops and more. Windex is formulated to be streak- and phosphate-free, and comes with a durable trigger for easy application.
Sold by Amazon and Home Depot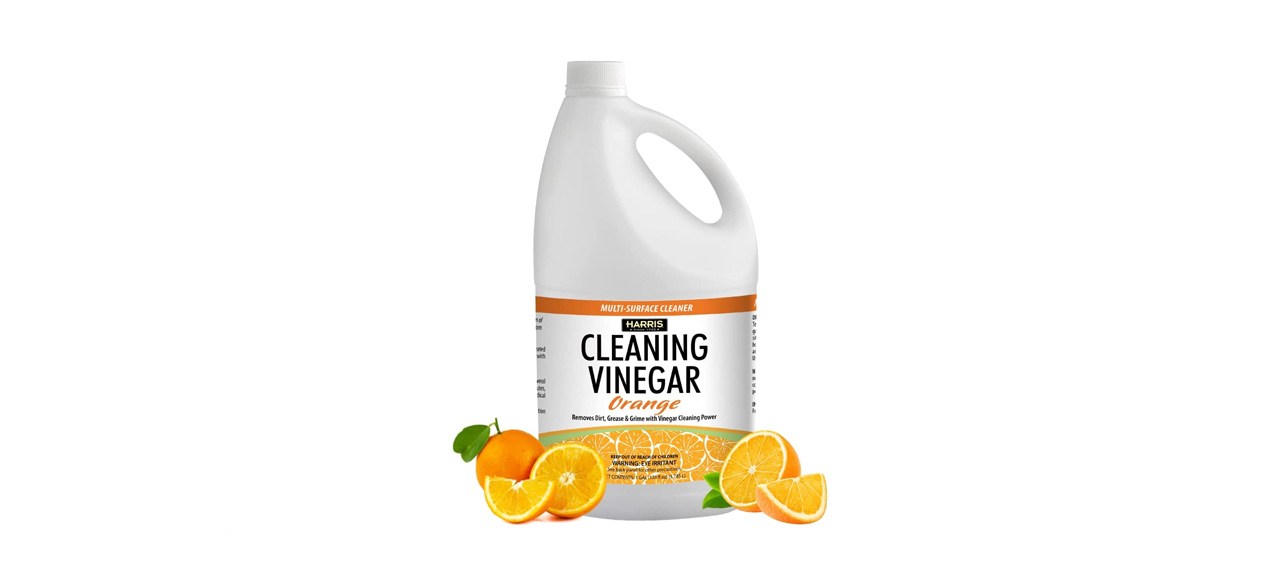 Vinegar is a natural disinfectant that's an excellent substitute for chemical cleaners. It helps remove dirt, grease and grime, and is safe on most household surfaces. You do not have to rinse and it leaves behind no residue. This offering has a pleasant orange scent.
Sold by Amazon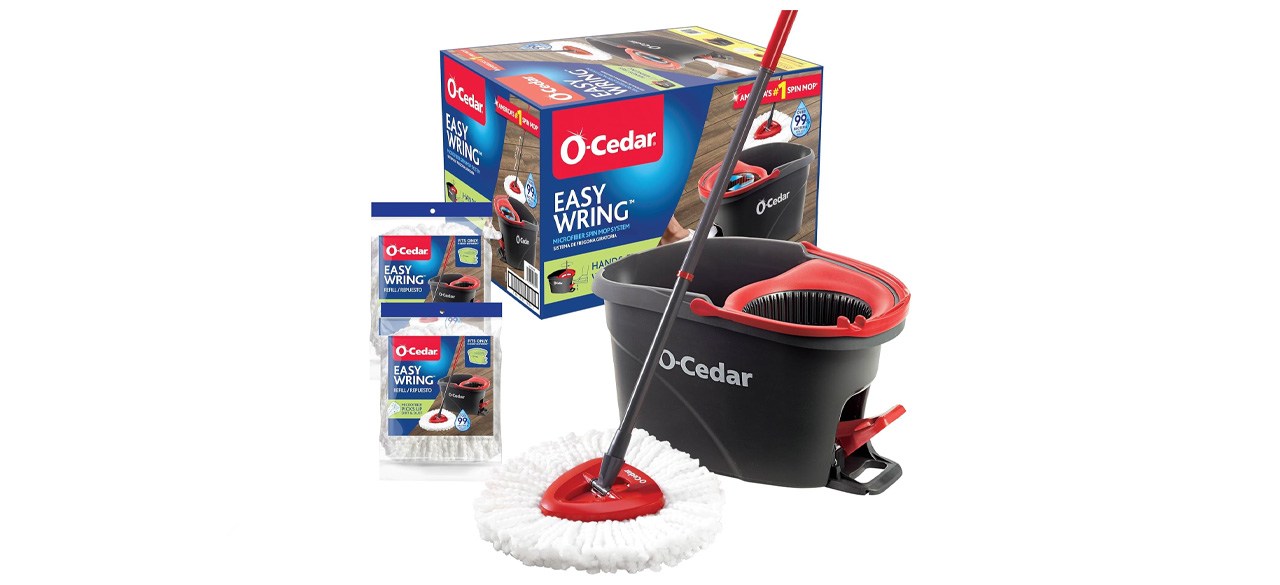 O-Cedar EasyWring Microfiber Spin Mop
This has everything you want in a spin mop. The triangular shape lets you get deep into corners and the microfiber head can be washed and reused for up to three months. Best of all, you operate the spinning mechanism with your foot for hands-free wringing.
Sold by Amazon and Home Depot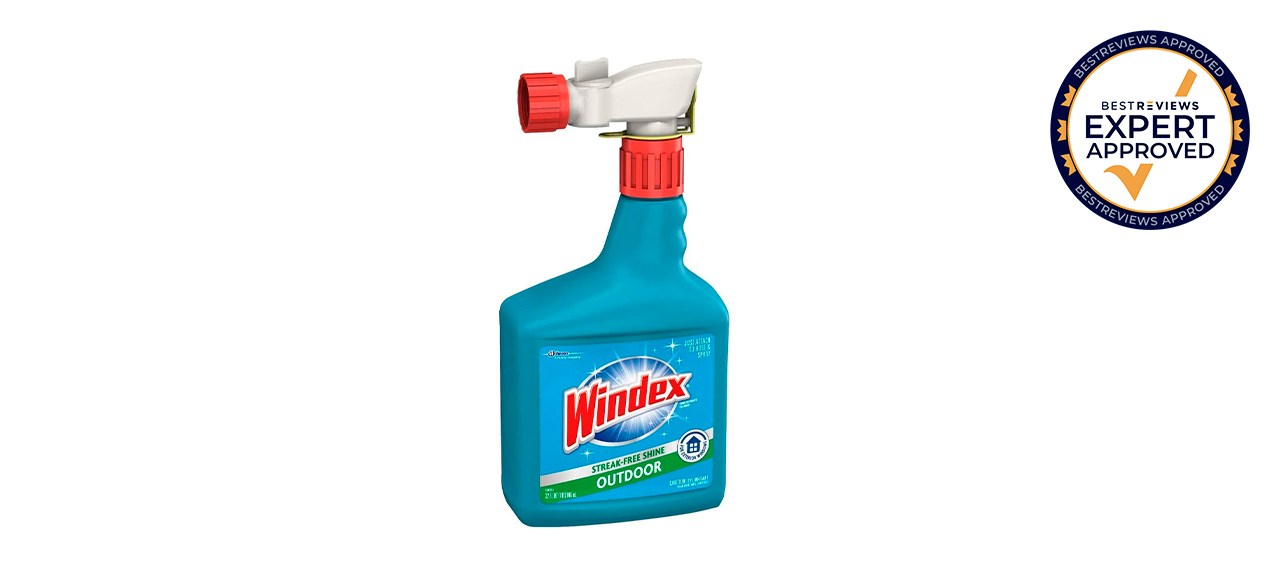 Windex Outdoor Glass and Patio Cleaner
Once the weather gets warm enough for outside cleaning, attach this bottle of Windex to your hose, spray and you're done. It is formulated to remove dirt, grime and smudges without wiping, leaving a streak-free shine.
Sold by Amazon and Home Depot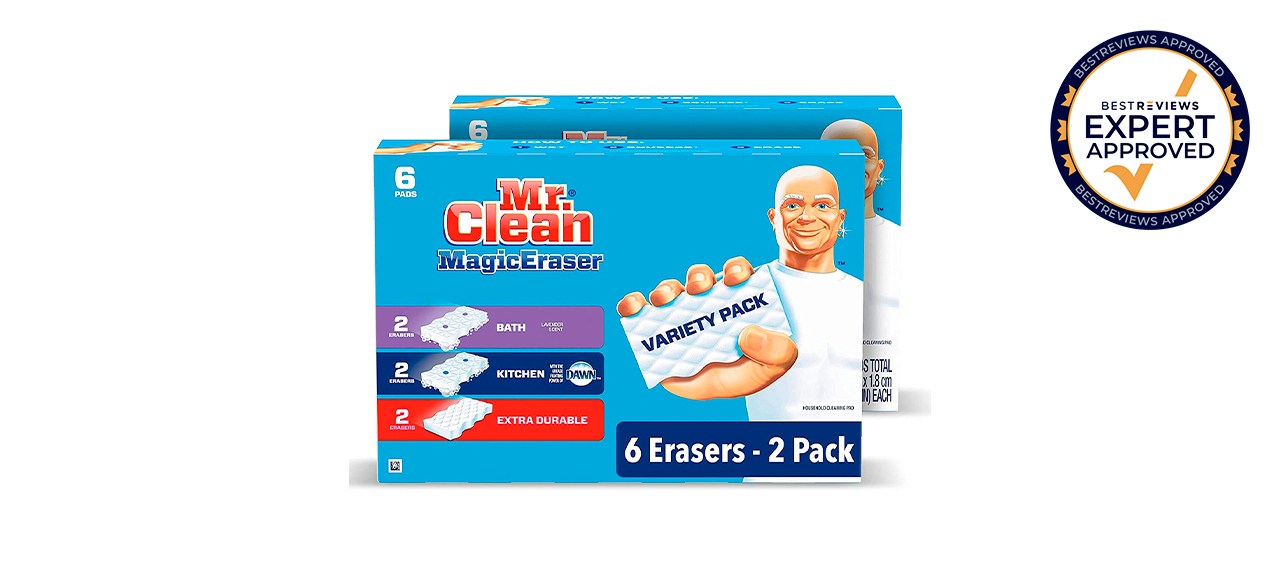 Mr. Clean Magic Eraser Variety Pack
This variety pack of magic erasers comes with three different offerings. You get two infused with Febreze lavender scent for the bathroom, two with added Dawn for greasy kitchen cleaning and two extra-durable scrubbers for the toughest cleaning tasks in your home.
Sold by Amazon and Home Depot
Other spring cleaning products worth checking out
Want to shop the best products at the best prices? Check out Daily Deals from BestReviews.
Sign up here to receive the BestReviews weekly newsletter for useful advice on new products and noteworthy deals.
Allen Foster writes for BestReviews. BestReviews has helped millions of consumers simplify their purchasing decisions, saving them time and money.
BestReviews spends thousands of hours researching, analyzing, and testing products to recommend the best picks for most consumers.
Copyright 2023 BestReviews, a Nexstar company. All rights reserved.