This is an archived article and the information in the article may be outdated. Please look at the time stamp on the story to see when it was last updated.
The best warm-up activities and equipment
Regular exercise is essential for a healthy lifestyle, and most people with an active lifestyle know how important it is to warm up before exercising. However, if you've only recently started exercising, you may wonder what stretches and activities you can do to warm up before working out.
Even if you have plenty of experience, incorporating an effective warm-up into your routine and using reliable equipment can make a big difference in muscle recovery, endurance, performance and overall results.
In this article: Fit Simplify Resistance Loop Exercise Bands, Amazon Basics High-Density Round Foam Roller and Reehut Muscle Roller Massage Stick.
Warming up before exercising
Many people don't exercise because they can't fit it into their schedule. Many who find time to exercise often neglect to warm up for the same reason. However, warming up before exercising is crucial to prevent injury and can boost your performance and muscle recovery.
According to BestReviews fitness expert Judd Nesmith, "performing a series of dynamic stretches and mobility exercises designed to improve flexibility, increase your core temperature, promote blood flow to specific muscle groups and also improve the range of motion to the ankle, knee and hip joints."
After warming up, the body is prepared to execute strength and mobility movements. Some notable exercises that require stretching include strength training, running, hiking and cycling. Nesmith also explained that performing warm-up stretches and activities is an excellent way to maintain or improve flexibility even when you don't plan on exercising.
If you're curious about which warm-up activities are best, Nesmith is a proponent of lateral band walks using loop bands and foam roller snow angels. These warm-ups require additional equipment, such as resistance bands or foam rollers, which are inexpensive and can help prevent injury and relieve muscle tightness.
Best expert-recommended equipment for warming up your muscles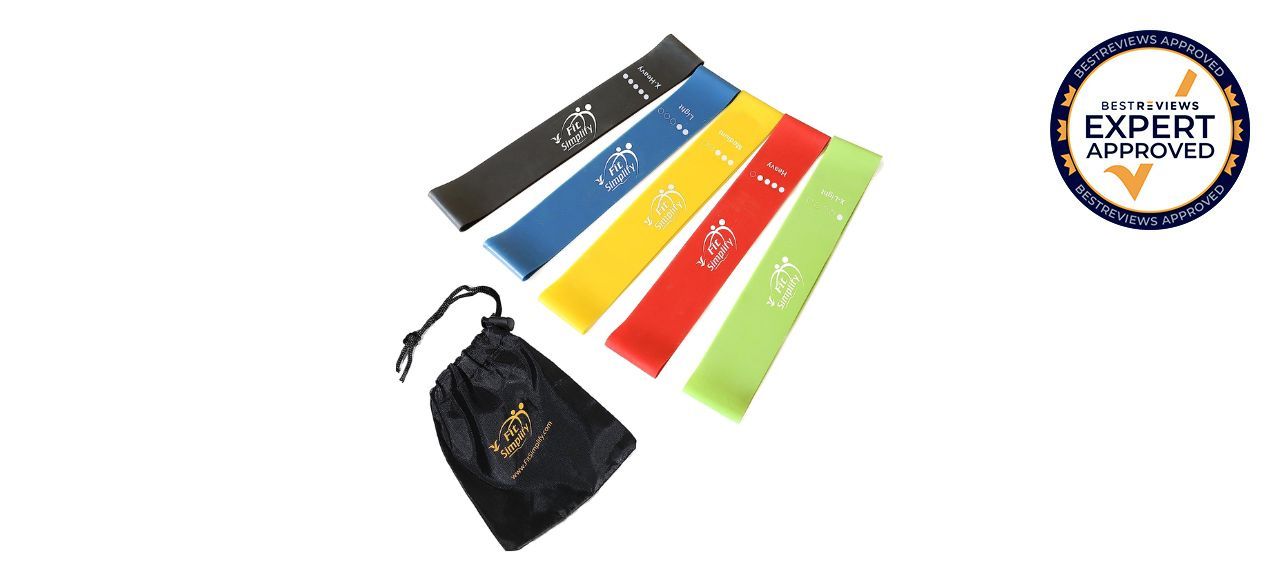 Fit Simplify Resistance Loop Exercise Bands
These resistance bands are made of natural latex rubber and come in five resistance levels for different workouts. They're excellent for exercises such as lateral band walks, stretching and strength training and are suitable for physical rehabilitation for recovering from a back, leg or knee injury.
Sold by Amazon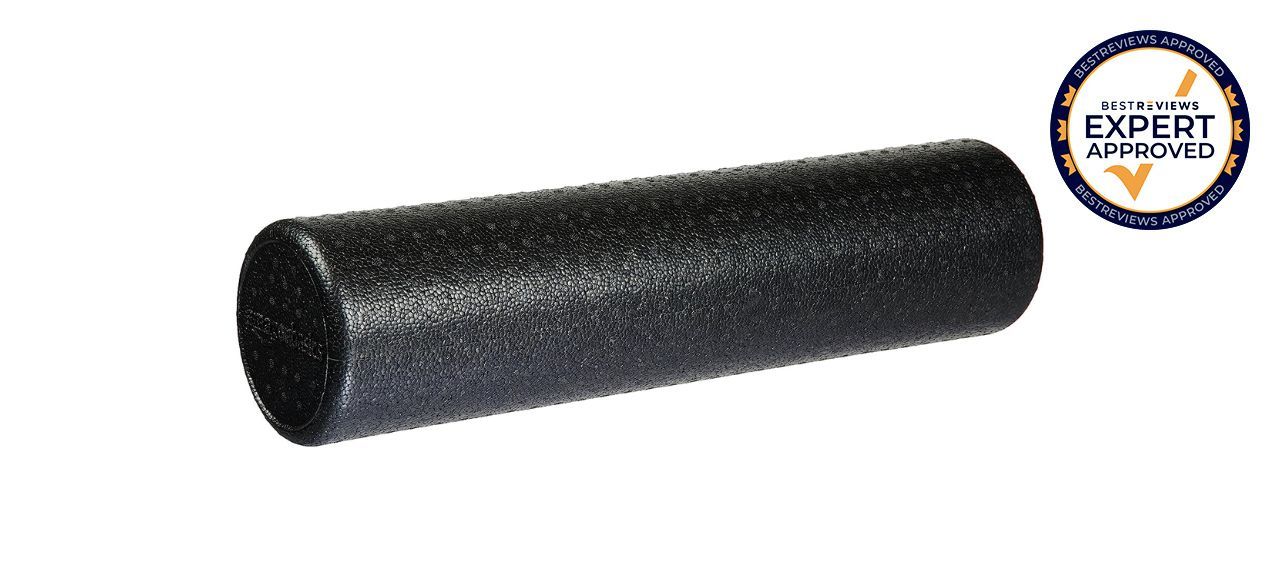 Amazon Basics High-Density Round Foam Roller
The low price is just one reason to buy this foam roller. It's made from molded polypropylene and has a lightweight construction for convenient traveling and an easy-to-clean exterior. It's excellent for mobility exercises like foam roller snow angels and other activities focused on improving balance, flexibility and strength.
Sold by Amazon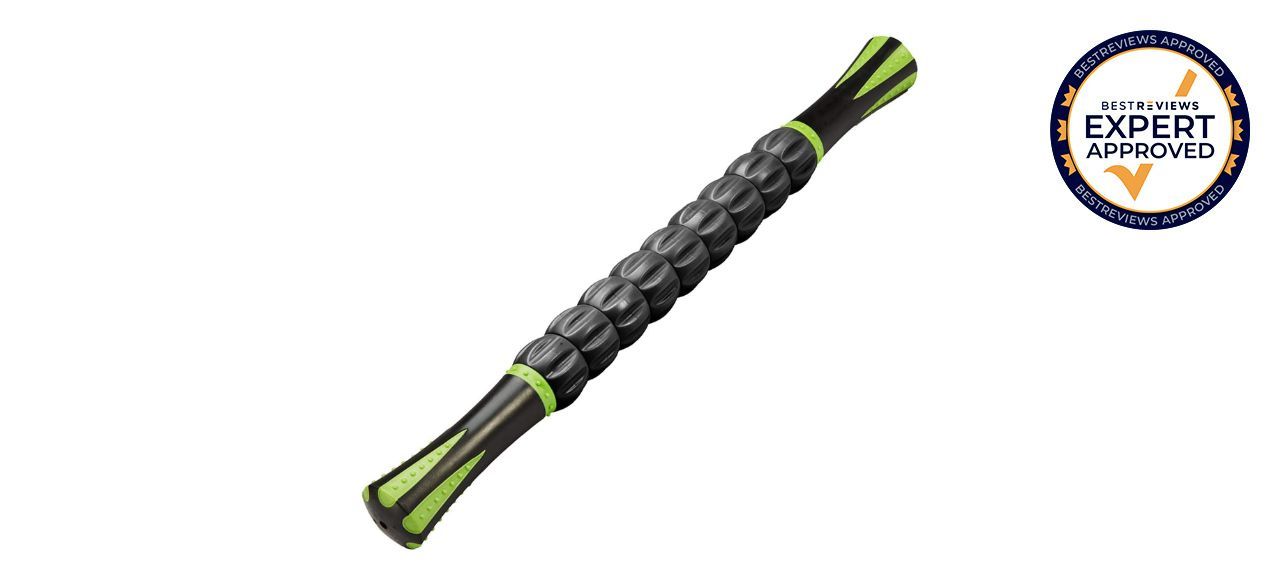 Reehut Muscle Roller Massage Stick
Having knots in your back or neck can make even the slightest movements uncomfortable or painful. This massage stick can stretch them out to increase blood flow and reduce stiffness. It's particularly effective on the calves and quadriceps to relieve tightness before workouts, improve calf flexibility and prevent knee pain.
Sold by Amazon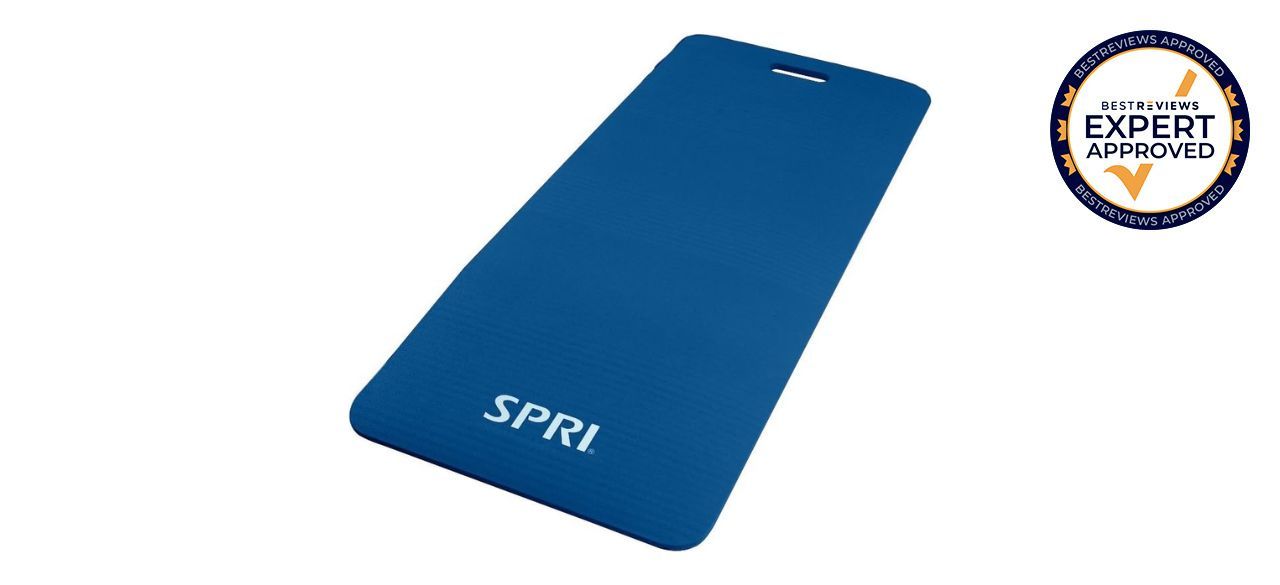 Because many exercises require you to be on the floor, it's crucial to have sufficient cushioning for comfort and support, making an exercise mat a must for any warm-up routine. This one provides superior support, and its durability is superb, as it lasts at least three years before it starts to wear.
Sold by Amazon
Other top products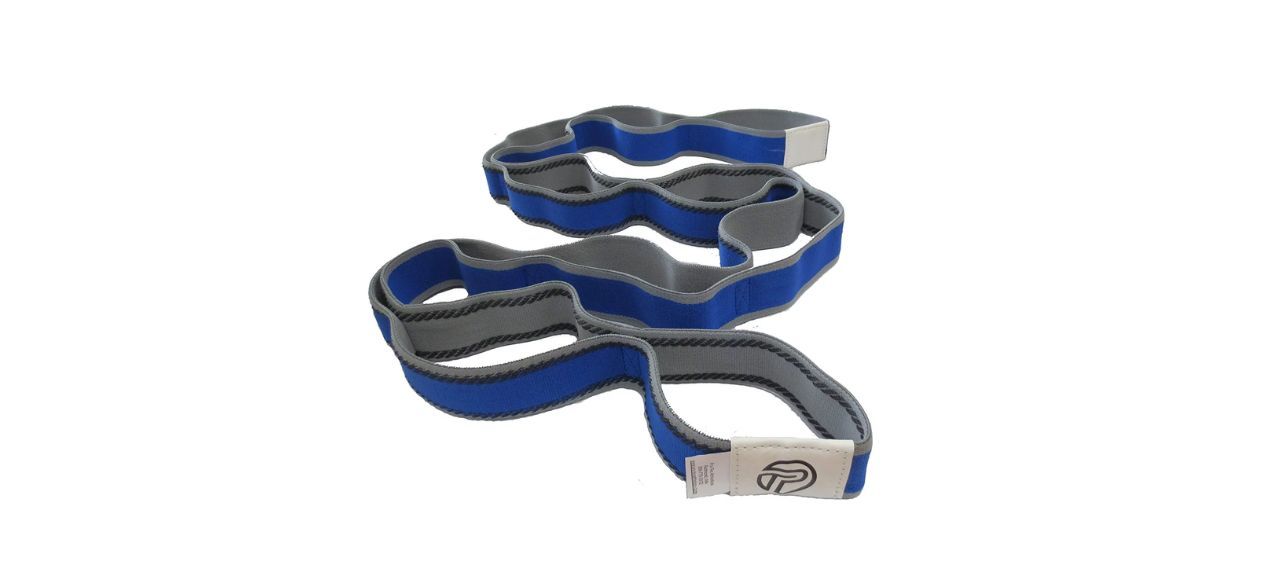 These bands have 10 grip loops and are fantastic for static and dynamic stretching exercises. The soft fabric on the handles makes them easy to grip, and Grip Loop Technology reduces slipping for improved control. Plus, the bundle includes a stretch guide for beginners.
Sold by Dick's Sporting Goods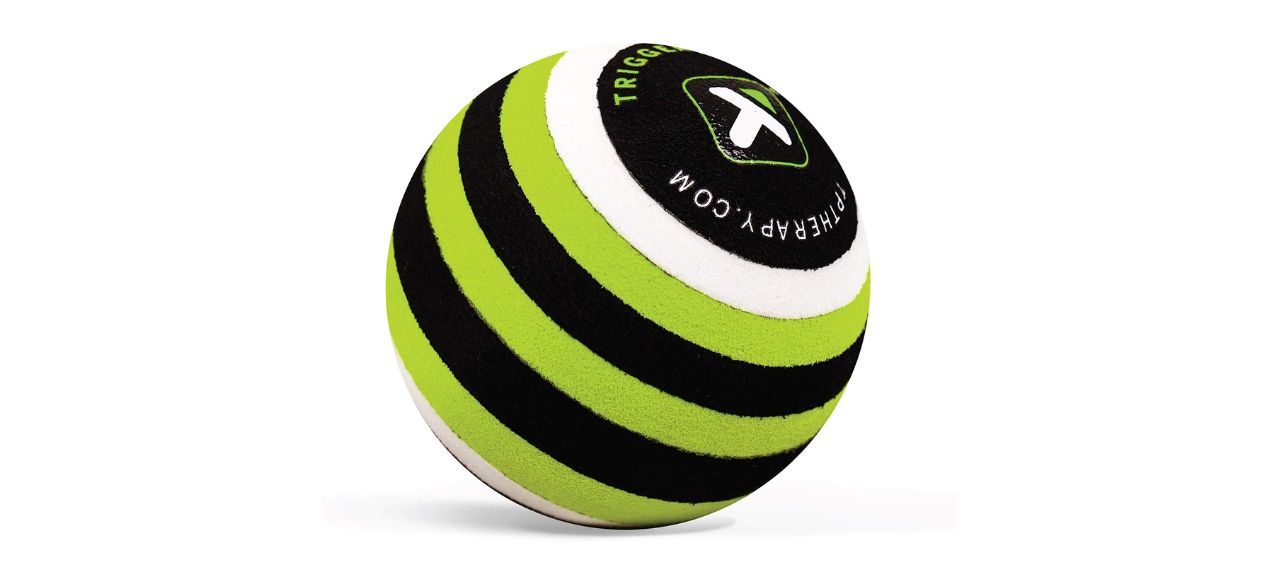 TriggerPoint Foam Massage Ball
A massage ball is ideal for relieving sore muscles after a workout but can also be used to stretch them out before exercise. This ball is particularly effective for targeting small muscles such as calves, piriformis, and pecs and has a rugged construction with an exterior that's easy to clean.
Sold by Amazon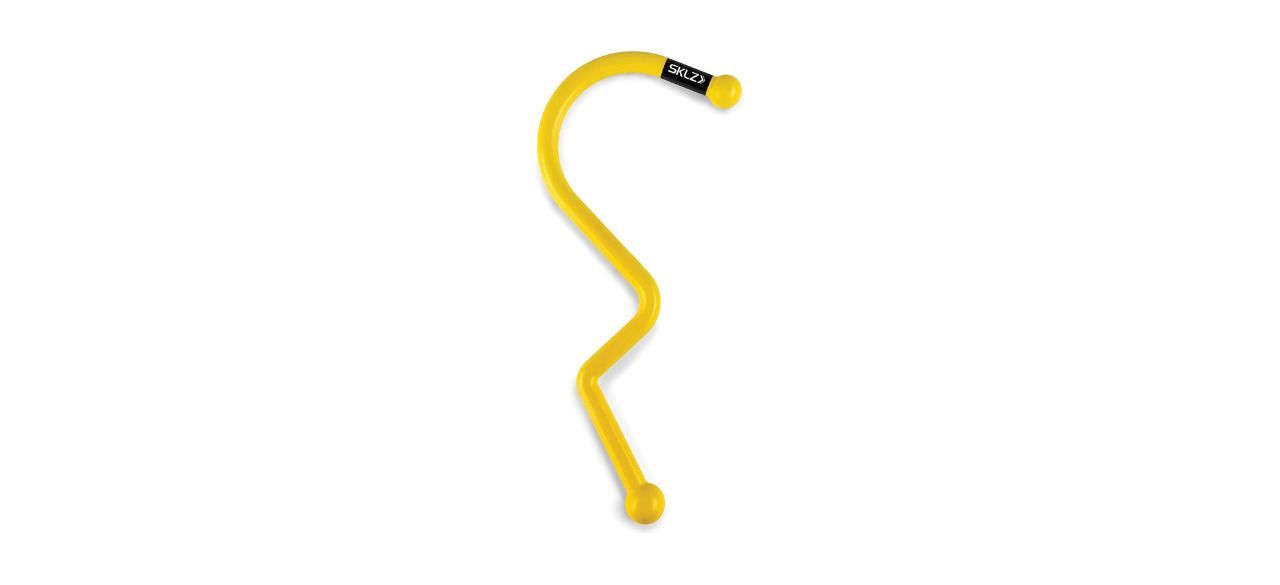 Sklz Accustick Tension Relief Self-Massage Stick
This lightweight, portable self-massage stick is designed with curves and corners for tension release and effectively stimulates the muscles before a rigorous workout. It has a massage and trigger-point release for targeting all muscle groups and is perfect for relieving sore muscles and tightness and preventing injury.
Sold by Amazon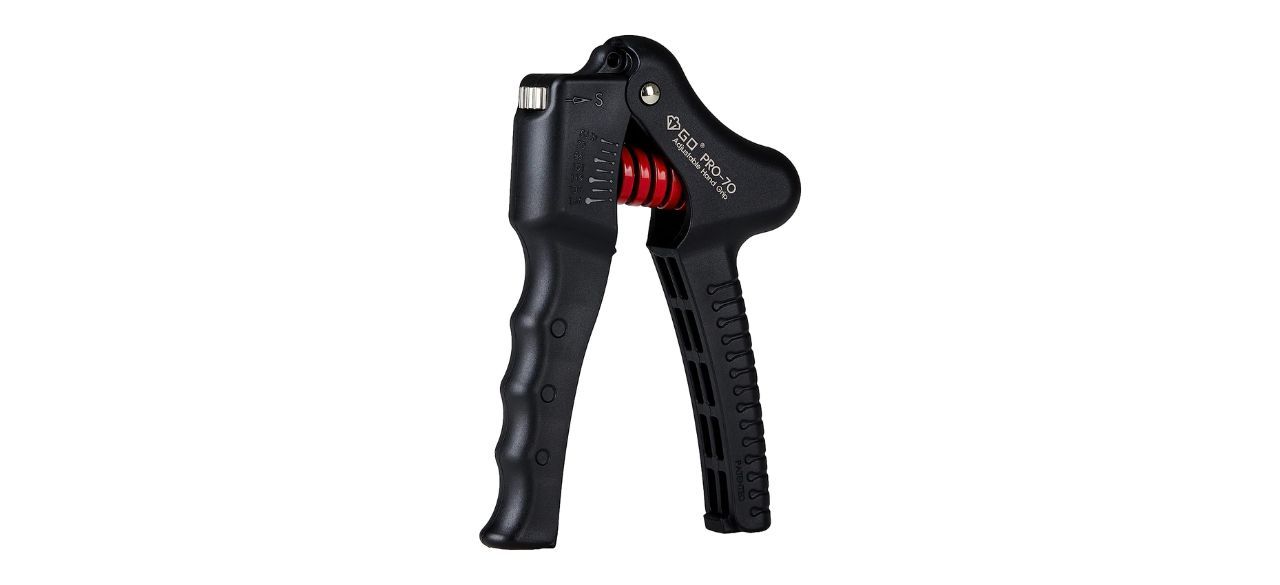 A hand grip strengthener is a must for anyone looking to improve their grip strength, but it's also effective for warming up your arms before strength training. This lightweight, portable hand grip is made of ultra-compressed steel springs and is adjustable from 55 to 154 pounds.
Sold by Amazon
Want to shop the best products at the best prices? Check out Daily Deals from BestReviews.
Sign up here to receive the BestReviews weekly newsletter for useful advice on new products and noteworthy deals.
Kevin Luna writes for BestReviews. BestReviews has helped millions of consumers simplify their purchasing decisions, saving them time and money.
Copyright 2023 BestReviews, a Nexstar company. All rights reserved.