This is an archived article and the information in the article may be outdated. Please look at the time stamp on the story to see when it was last updated.
Which hockey pad is best?
Ice hockey players need specialized equipment because of the risk and severity of the injuries they could sustain in the course of playing a game. They also offer protection against minor cuts and bruises.
A common question newbies to the sport have is how to select pads. Players maneuver around the rink very quickly, so the risk of collision is high. This is where pads come into play to keep you safe from injuries both minor and serious.
Types of hockey pads
Ice hockey is a sport that requires a lot of gear from tools such as your stick to safety equipment. From a hockey stick to your gloves, mouth guard and helmet, everything you wear is designed to enhance performance while keeping you safe on the ice.
When it comes to hockey pads, you need:
Shoulder pads
Elbow pads
Knee and shin pads
 
While all players wear knee and shin pads, the goalie has a separate set of specific knee and shin guards. Whether you buy a hockey pads set or select each piece separately, this protective equipment is required to play the game.
How to choose ice hockey shoulder pads
Hockey shoulder pads protect the player's chest, back and shoulders. A shoulder pad is composed of a front vest with both front and back panels. This means that if the player is hit in the back, front or directly in the shoulder, they have padding that can absorb the blow.
When choosing your first set of shoulder pads, make sure the hook-and-loop straps close tight enough around your body so the pads can absorb the blow during match play or training.
Players can wear shoulder pads that are soft or hard shelled. Sometimes players who move more on their skates prefer soft while others who prize speed may opt for hard-shell pads. Some options have shoulder caps already attached to them.
Shoulder pads are there to protect the chest, ribs and internal organs against a significant impact from a puck or a collision with another player. Pads are not required by all leagues and lower-skill leagues typically don't allow checking or allow pucks to leave the ice. However, in the interest of safety, it's always a good idea to add shoulder pads to your ice hockey gear bag.
How to choose ice hockey elbow pads
Elbow pads protect the elbow from checking or being hit by the puck. Elbow pads have a cup that reinforces the elbow and keeps it stable and protected as you move around the ice.
Depending on the type of elbow cup, they normally provide increased support to the forearm or triceps against the risk of being smashed by the puck. This prevents bruises and in extreme cases, prevents bone damage or fractures.
When choosing a pair of elbow pads, they should fit and protect not only the elbow joint but the upper and lower arms. Beginners should select a pair of pads that have extensions to cover the entire upper arm. However, the majority of elbow pads are adjustable and can be secured with straps.
Take your position into account. For example, if you play a position where you can come into contact with a high, fast puck, you need a solid pair of elbow pads. Also factor in mobility; if a pad fits too snugly, it can limit your range of motion and hamper your playing ability.
How to choose ice hockey goalie pads
If you play in goal, even just in training for short periods of time, goalie pads are vital. This is because a goalie's legs are the most vulnerable and most strikable area for a fast-moving puck.
A great pair of goalie pads does not need to be the most expensive pair. Basically, you need a thickly padded, flat-faced leg pad that covers the top of your skate, the full of your shin and the knees.
Most options also have additional padding inside the leg and knee to protect the knee joint when dropping into the butterfly position. The NHL requires pads to be 11 inches wide and sized so they fit an individual player's legs. The reason for this is simple. In the NHL and in lower league, the goalie invariably stops the puck primarily with their legs. This means that regardless of what type of pads you choose, you should make sure they not only fit well but they are mobile enough so you can drop, pivot and get back up quickly.
What hockey pads you should buy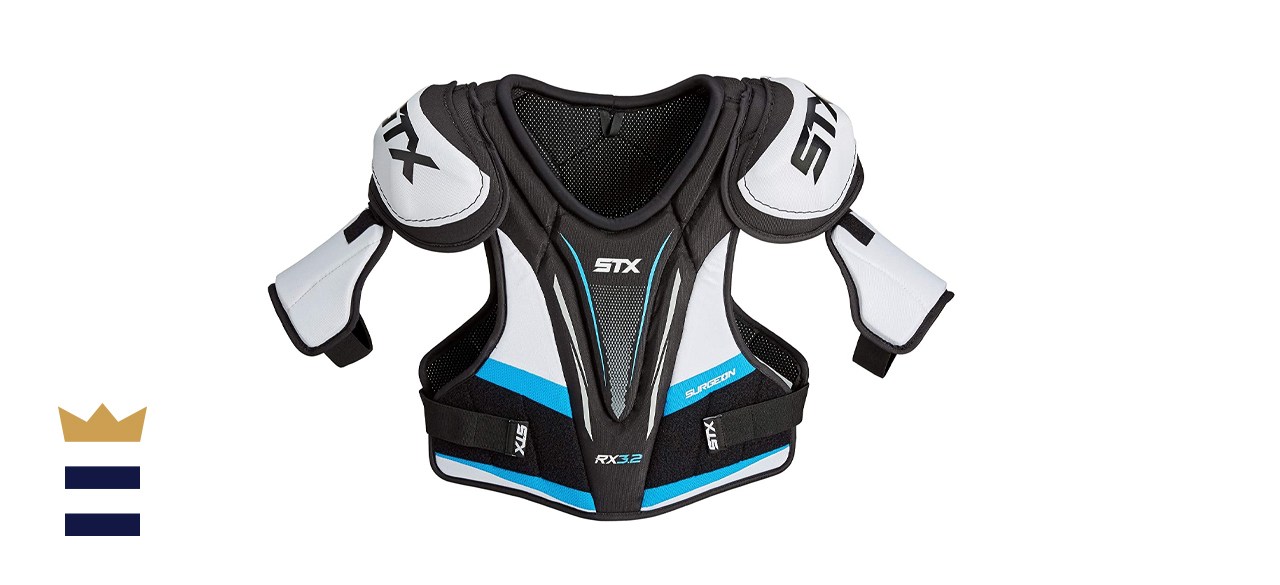 STX Ice Hockey Surgeon RX3.2 Senior Shoulder Pad
This sleek set of shoulder pads provides protection without hampering performance. It's a great set for entry level hockey players and low-contact hockey.
Where to buy: Sold by Amazon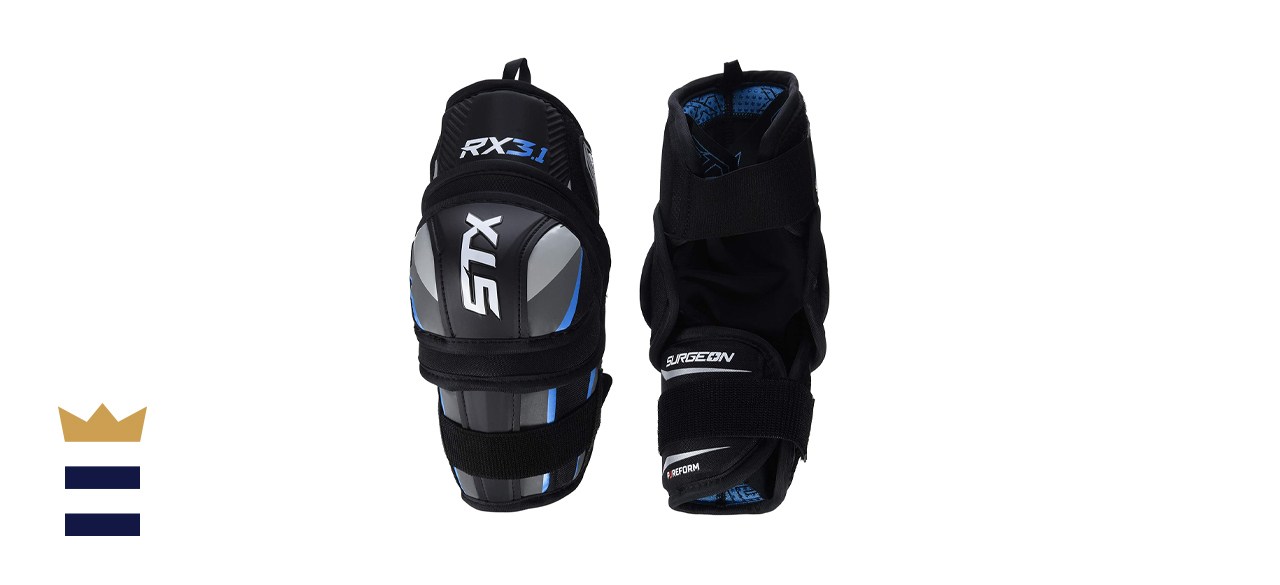 STX Ice Hockey Surgeon RX3.1 Senior Elbow Pad
The straps on these elbow pads are fully customizable so you get exactly the right fit without hampering your movement. The comfort grip helps to keep the pads in place on your arm during play.
Where to buy: Sold by Amazon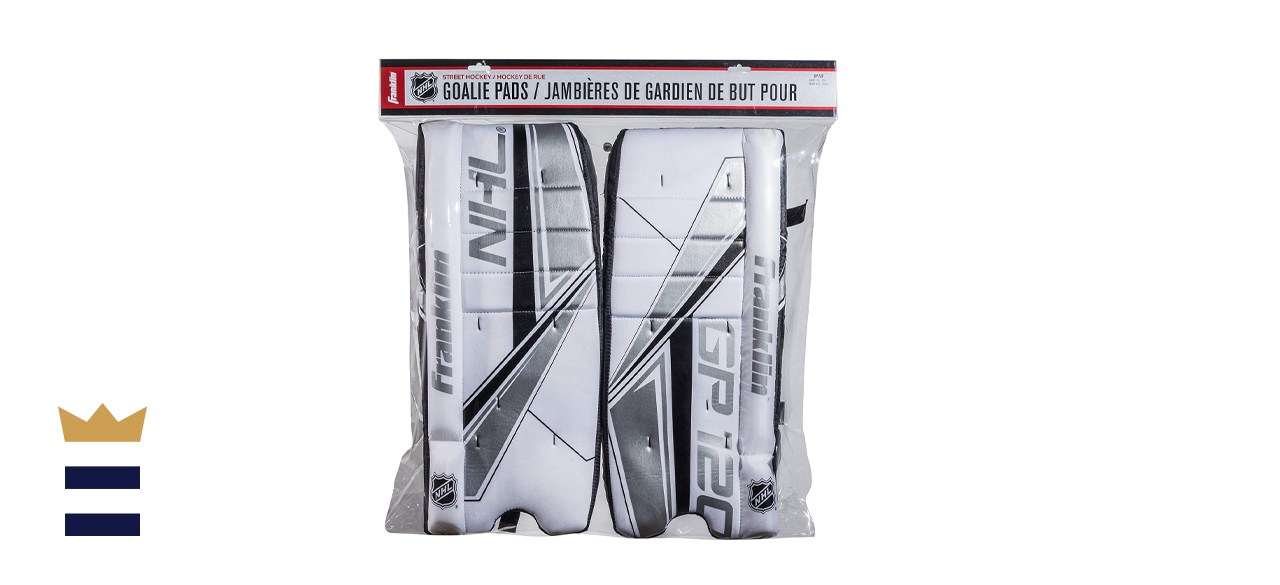 Franklin Sports Hockey Goalie Pads
These 23-inch goalie pads protect from slap shots and incorporate curved knees and tapered thighs to keep your legs safe in goals.
Where to buy: Sold by Amazon
Sign up here to receive the BestReviews weekly newsletter for useful advice on new products and noteworthy deals.
Lauren Farrell writes for BestReviews. BestReviews has helped millions of consumers simplify their purchasing decisions, saving them time and money.
Copyright 2021 BestReviews, a Nexstar company. All rights reserved.