This is an archived article and the information in the article may be outdated. Please look at the time stamp on the story to see when it was last updated.
The benefits of exercise range from strengthening your body to helping you live longer. While many of us slow down and gradually diminish our physical activity as we age, the older we get, the more important it is to stay active. Exercise is one of the best things you can do to prevent hazardous falls as you get older.
Judd NeSmith, founder of Serious Fitness and BestReviews fitness expert, likes all of his clients to engage in functional strength training exercises when they work out. He said it helps build muscles that stabilize the spine and help you increase balance so you reduce your risk of falling.
In this article: NordicTrack Dumbbells, TRX All-in-One Suspension Training System and Cap Barbell Cast Iron Kettlebell.
What is functional fitness?
Unless you're a hardcore fitness enthusiast, you probably never realized that there are two distinct types of fitness paths. One builds aesthetic muscle, while the other builds functional muscle.
Pursuing aesthetic fitness sculpts your body into an ideal, making you look well-proportioned with an impressive physique. However, this type of training is not beneficial for your range of motion, flexibility or speed. In short, you might look great, but you might not be able to perform simple tasks, such as scratching your own back.
Conversely, functional fitness training streamlines your body to perform. It gives you strength and endurance without sacrificing flexibility.
"These exercises require you to engage your core muscles, which include your pelvic floor muscles," NeSmith said. "Your core muscles surround your spine, and they stabilize your spine during any daily movement pattern. When you strengthen your core muscles, you are going to increase your balance and reduce your fall risk."
Additionally, the Mayo Clinic states, "As you add more functional exercises to your workouts, you should see improvements in your ability to perform your everyday activities."
Simple exercises that help strengthen your core and increase balance
Functional fitness is not going to the gym and seeing how much you can bench press. These exercises have a different purpose.
"Maybe you have a 65-year-old man or woman and their balance is going downhill," NeSmith said. "You can have them just stand on their right foot, while their left foot is slightly off the ground, and do a simple exercise like dumbbell bicep curls. The dumbbell bicep curls work their upper body, but at the same time, they are improving their balance."
NeSmith listed a few other exercises he uses in his gym to help his clients build core strength and enhance balance.
Front step-up: While holding dumbbells in your hands, keep one foot on a step platform and lift the other foot off the floor, raising the knee up to waist height before setting it back down.
TRX single-leg squat: With one foot behind you in a suspended total resistance exercise loop for support, perform single-leg body-weight squats.
Single-leg squat with step platform: With one foot supported on a step platform and dumbbells in hand, perform single-leg squats.
Lateral step overs: Using a step platform, move from left to right and back again, stepping side to side on and over the platform.
Single-arm dumbbell chest press on a balance ball: Lying with your shoulders on a balance ball and your feet out in front of you so you create an elevated bridge position, use a dumbbell to execute single-arm chest presses.
Single-leg Romanian deadlift: Holding a kettlebell in one hand, lower it to just above the floor while raising the same leg straight back until it is horizontal to the floor. Slowly move back to the starting position.
Medicine ball walking lunge: Perform a walking lunge while holding a medicine ball with two hands. Start with the medicine ball at your chest. Lower it so when your back knee is down, the medicine ball is in front of your forward shin. As your feet come together, raise the medicine ball directly overhead.
Balance ball stirring the pot: Assume an inclined prone position with your elbows on a stability ball and feet spread to about shoulder width. First, rotate your elbows in a clockwise position for six circles. Then, rotate them counterclockwise for six circles.
Best workout gear to promote good balance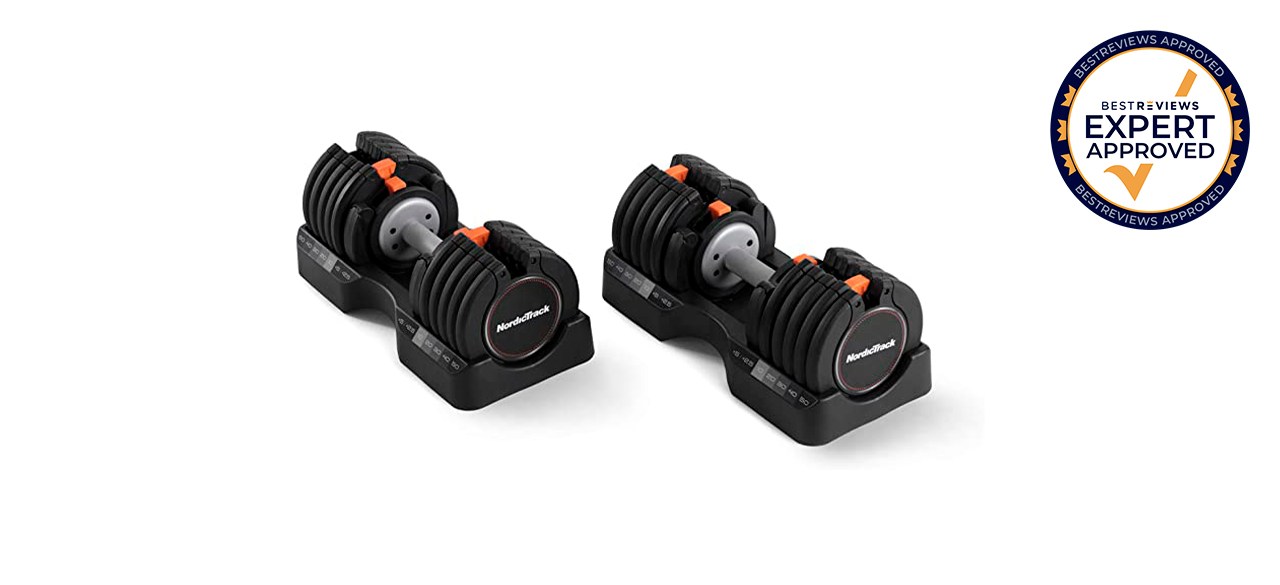 This set of select-a-weight dumbbells can replace 15 pairs of regular dumbbells. Each dumbbell has a range of 10 to 55 pounds and is made of steel and hardened plastic. The storage trays are clearly marked with easy-to-read weight identifications.
Sold by Amazon and Dick's Sporting Goods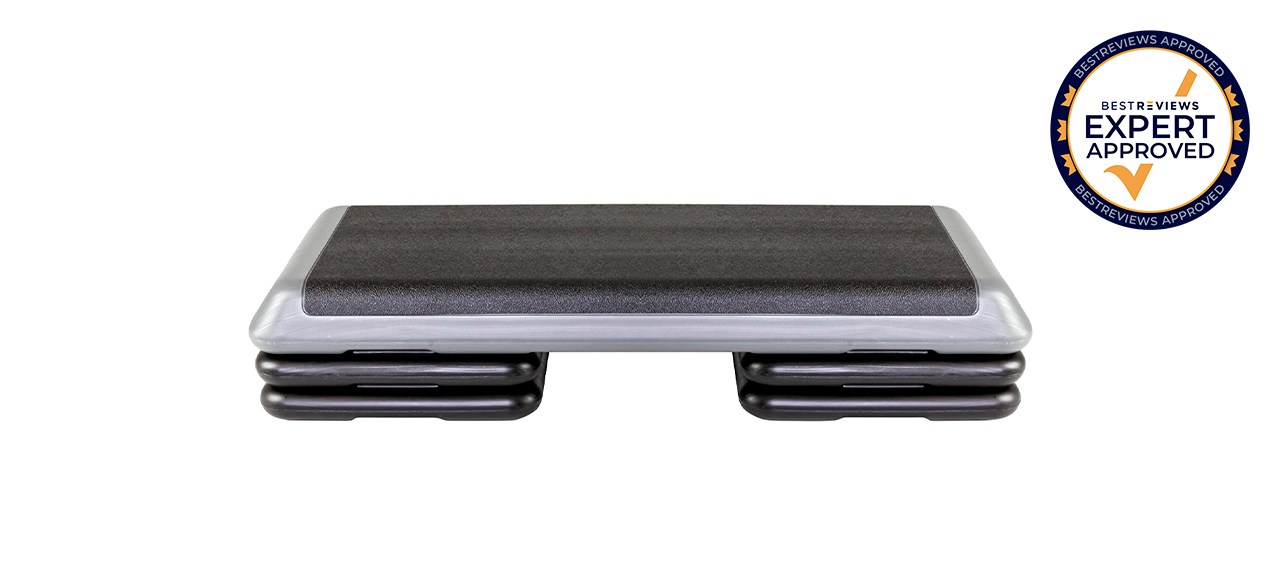 The Step Original Aerobic Platform
Step up your workout with this high-density polyethylene aerobic platform. It has a slip-proof mat on top and non-marking rubber floor pads on the bottom. The platform is a spacious 14 by 40 inches and the step is 8 inches high.
Sold by Amazon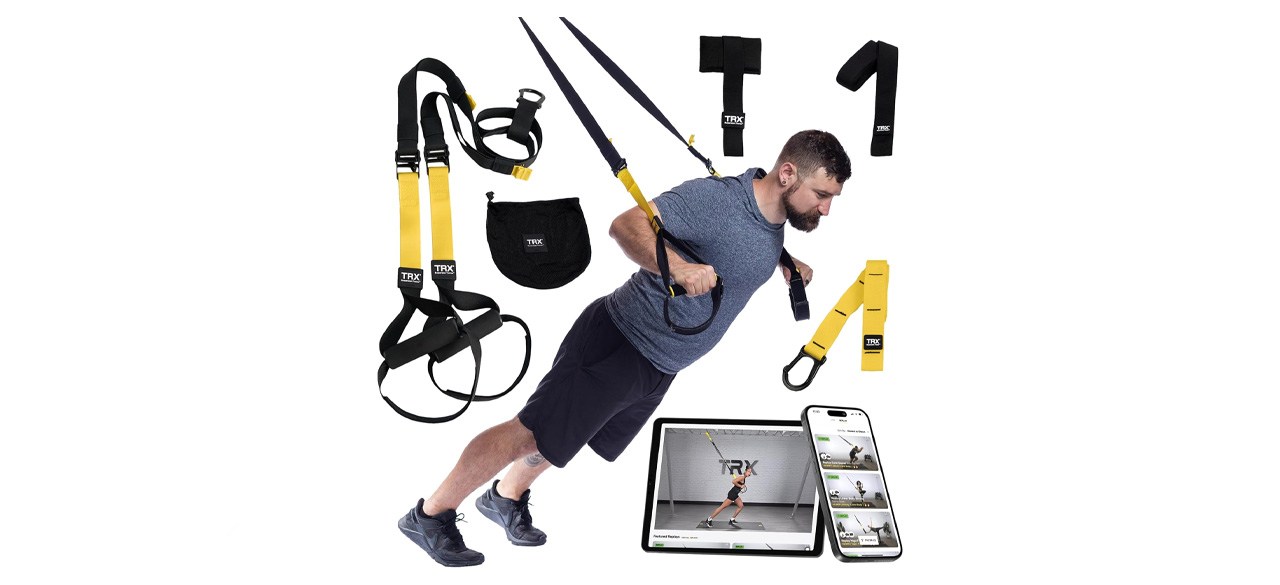 TRX All-in-One Suspension Training System
This all-in-one suspension training system comes with everything you need to get a full-body workout. It has locking loops that prevent slipping and adjusters so you can easily change the length depending on your exercise needs. The integrated foam handles and foot cradles offer comfort and versatility.
Sold by Amazon and Dick's Sporting Goods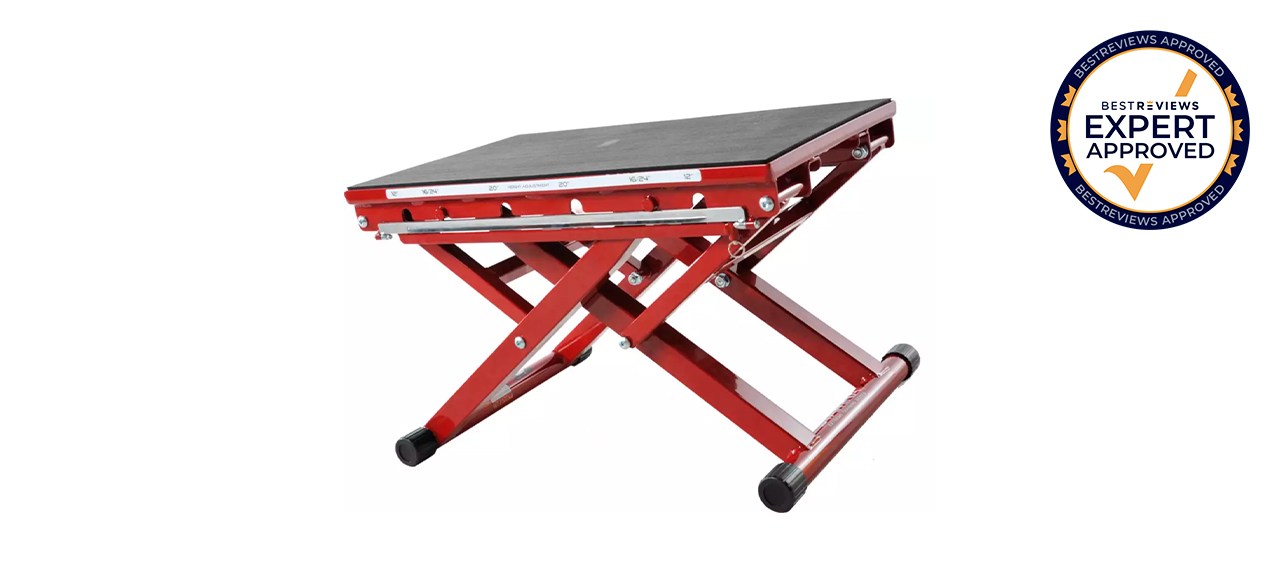 The Stamina X Plyo Step-Up Box can be adjusted from 12 to 24 inches in 4-inch increments. The heavy-textured non-slip surface makes it suitable for step-ups, box jumps and more. Best of all, there is no assembly required — it's ready to use straight out of the box.
Sold by Dick's Sporting Goods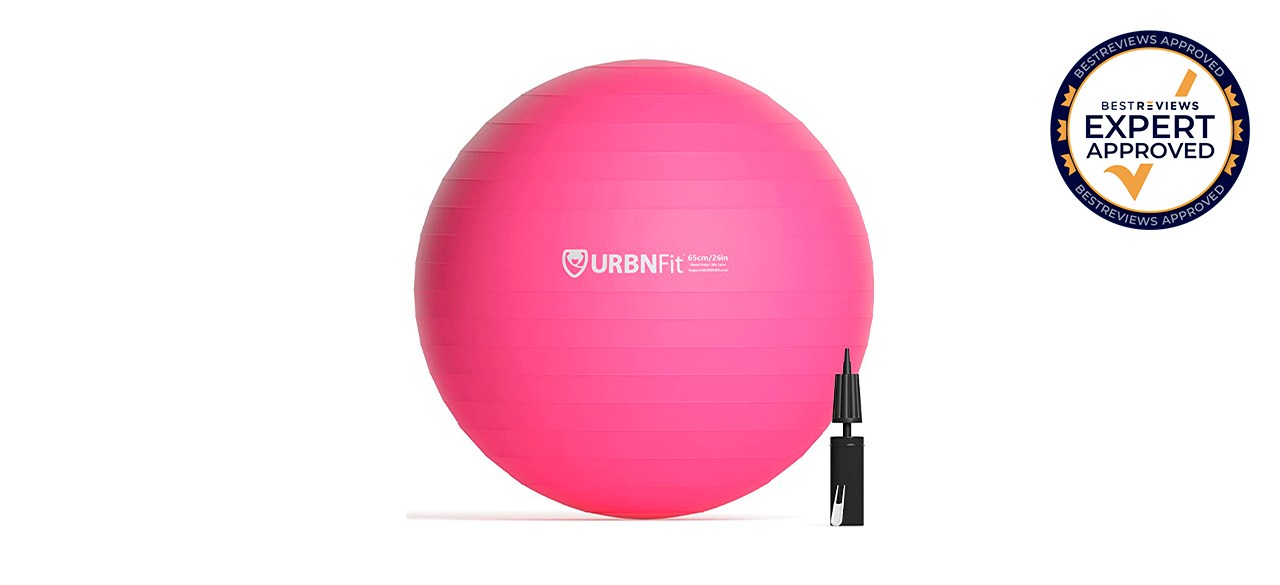 This rugged balance ball is made with anti-burst polyvinyl chloride, or PVC, and has a 600-pound weight capacity. The surface of this balance ball has a non-slip coating to provide a confident grip. The included dual-action pump lets you quickly inflate the ball by hand.
Sold by Amazon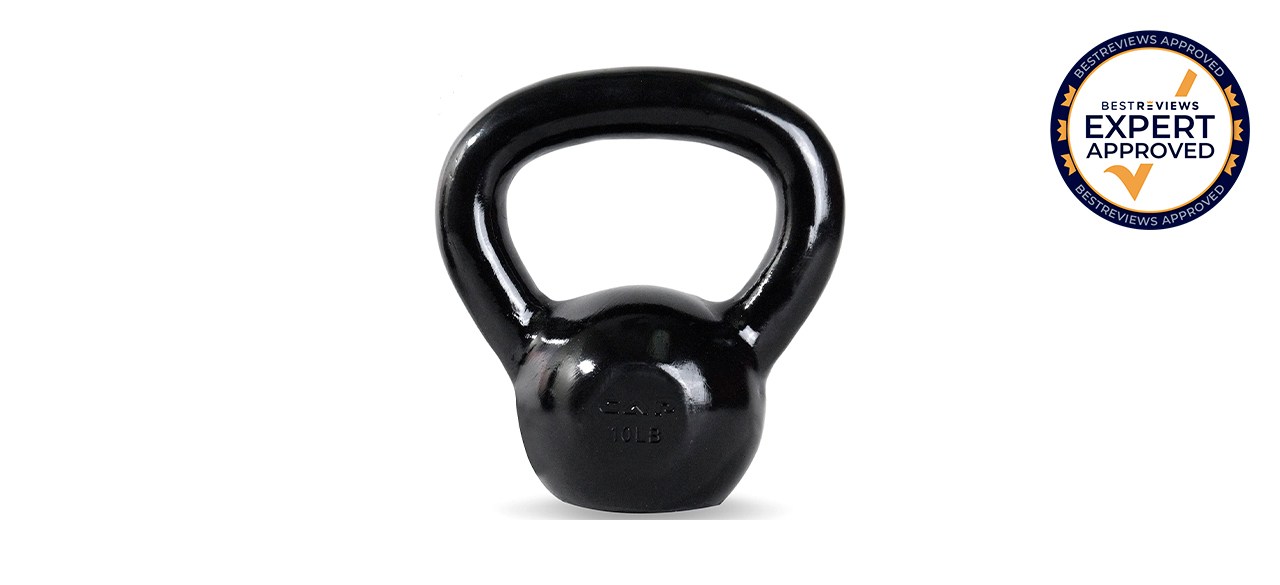 Cap Barbell Cast Iron Kettlebell
Cap Barbell is a trusted name in workout equipment. This seamless cast iron kettlebell features a powder-coated finish for durability, while the wide handle ensures a comfortable and secure grip, whether you're using one hand or two.
Sold by Amazon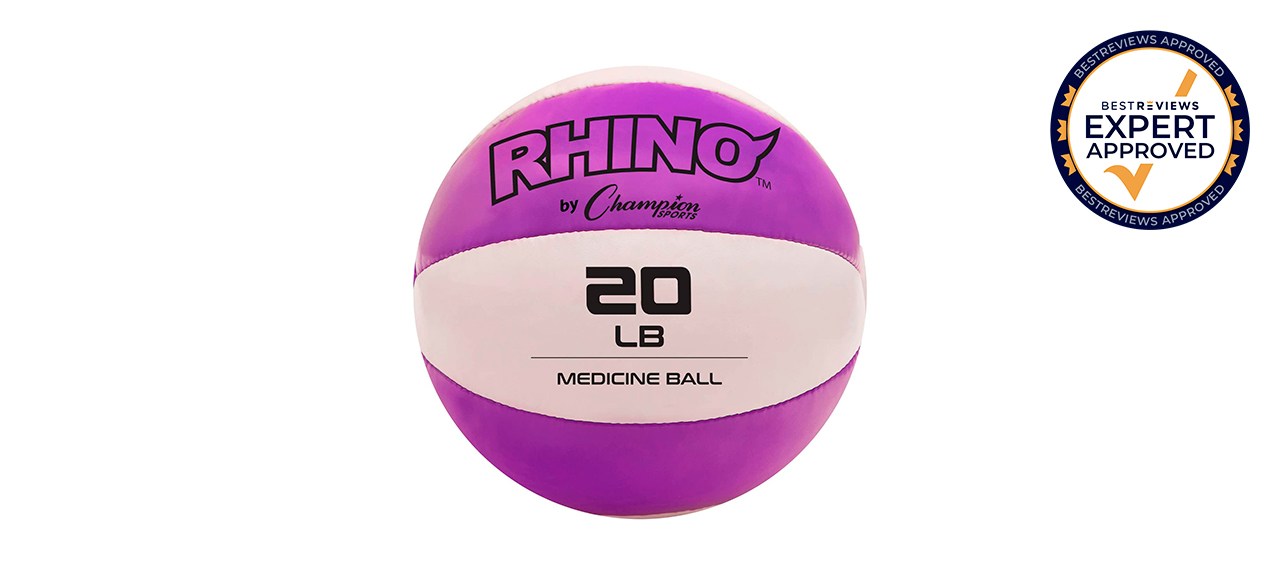 Champion Sports Exercise Medicine Ball
This medicine ball has a synthetic leather exterior that makes it easy to hold, even when your hands get sweaty. The reinforced stitching ensures it's as tough as you are. Each weight is a different color, so you can easily identify the right ball to use.
Sold by Amazon
Other exercise equipment worth checking out
Want to shop the best products at the best prices? Check out Daily Deals from BestReviews.
Sign up here to receive the BestReviews weekly newsletter for useful advice on new products and noteworthy deals.
Allen Foster writes for BestReviews. BestReviews has helped millions of consumers simplify their purchasing decisions, saving them time and money.
BestReviews spends thousands of hours researching, analyzing, and testing products to recommend the best picks for most consumers.
Copyright 2023 BestReviews, a Nexstar company. All rights reserved.