It was a must-win game for the Buffalo Bills on Sunday, and they handled their business with a dominant 32-6 win over the New York Jets at Highmark Stadium. 
With the victory, the Bills snapped a two-game skid and moved up to No. 10 in Sports Illustrated's power rankings. 
Related: Bills Praise Joe Brady After First Game Calling Plays
"This was a timely one for Buffalo, which needed a kind of metaphorical cleansing after a frustrating loss to Denver and the firing of offensive coordinator Ken Dorsey," SI writes. "The New York Times's playoff simulator now gives the team a one in four chance of reaching the playoffs, though I could easily make the case for the team losing five of its next six games." 
Time will only tell if making Joe Brady the interim offensive coordinator will pay off, but Sunday was a promising step in the right direction against a Jets defense that had given them trouble in recent years. Josh Allen completed 20 of 32 passes for 275 yards with three touchdowns, including an 81-yard pass to Khalil Shakir that blew the game open in the third quarter. 
Running backs James Cook and Ty Johnson also had receiving touchdowns for the Bills.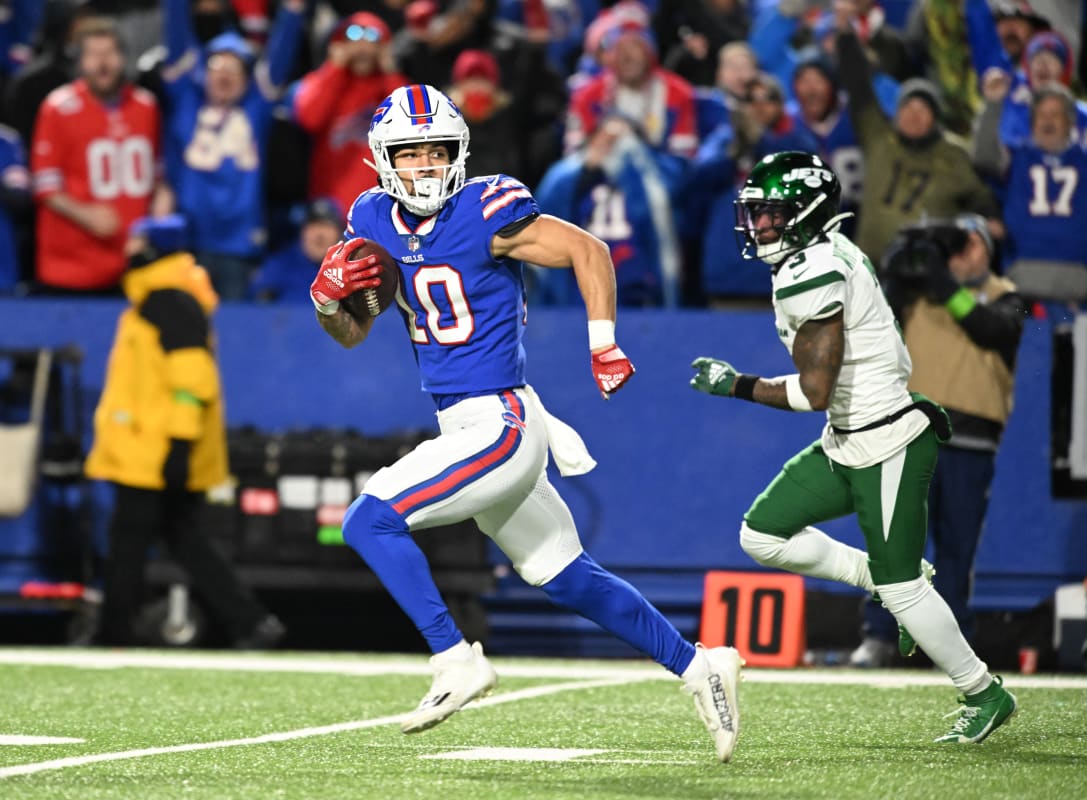 Buffalo's offense will have to keep performing at a high level if they want to make a run and sneak into the playoffs. The Bills' next three opponents are the Philadelphia Eagles (9-1), Kansas City Chiefs (7-3) and Dallas Cowboys (7-3), a murderers row for a team that currently sits on the outside looking in with the AFC playoff picture. Even the Bills' final three games against the Los Angeles Chargers (4-6), New England Patriots (2-8) and Miami Dolphins are far from toss-ups. 
"I predicted the Bills would miss the playoffs at the beginning of the season (but also that the Patriots would make the playoffs) because it seemed obvious that this team was talented but in need of a kind of all-encompassing shake up," SI writes. "Sean McDermott tried that with a new offensive coordinator. We'll see how it continues to go." 
The Bills will look to keep their momentum going on Sunday when they head to Lincoln Financial Field to face the Eagles (9-1) at 4:25 p.m. ET.